Everything You Need to Know About a Long Standby Wi-Fi Camera
2021-03-22
Everything You Need to Know About a Long Standby Wi-Fi Camera
How long do batteries last on wireless security cameras? Do you want a PIR motion detecting wireless cam with long life battery?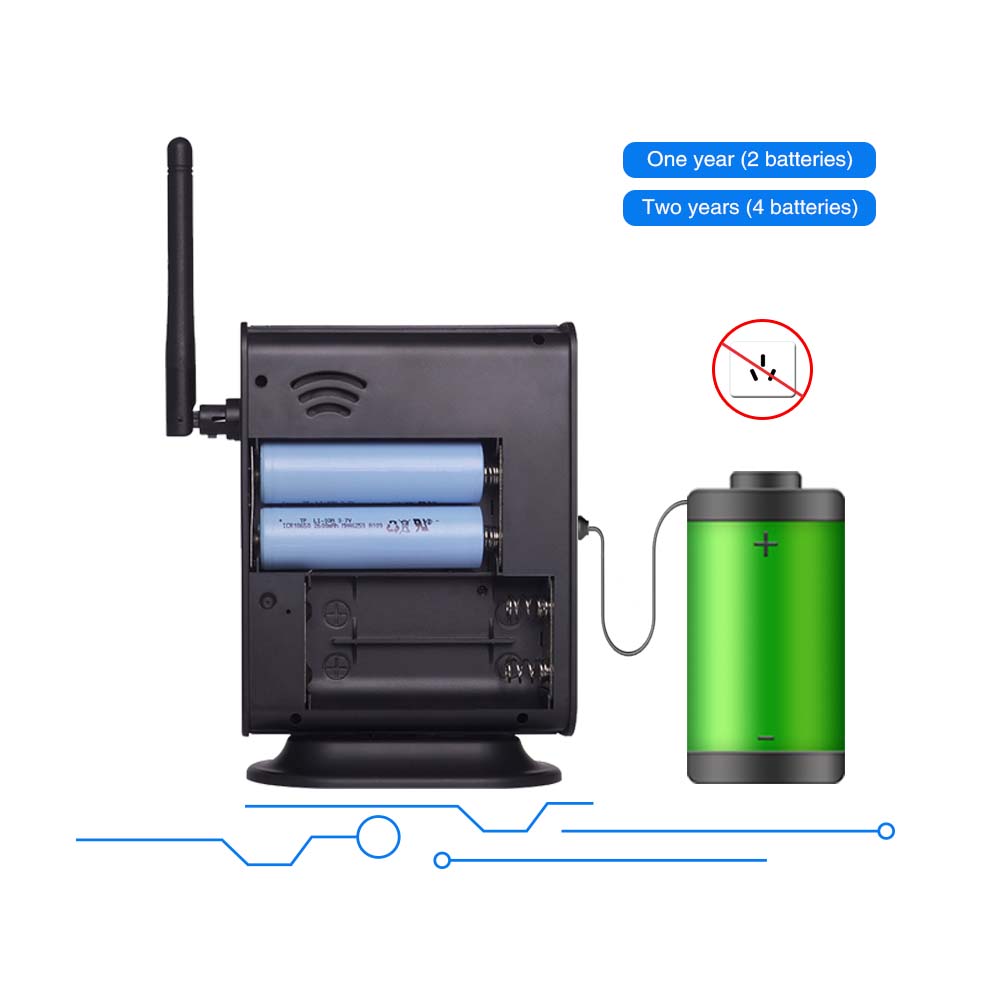 The battery life being a BIG concern, a long or longest battery life security camera is definitely the ideal choice if you don't want to charge the battery every few days or weeks.
In this post, you can see what's special and cutting edge products launched by Aishine security?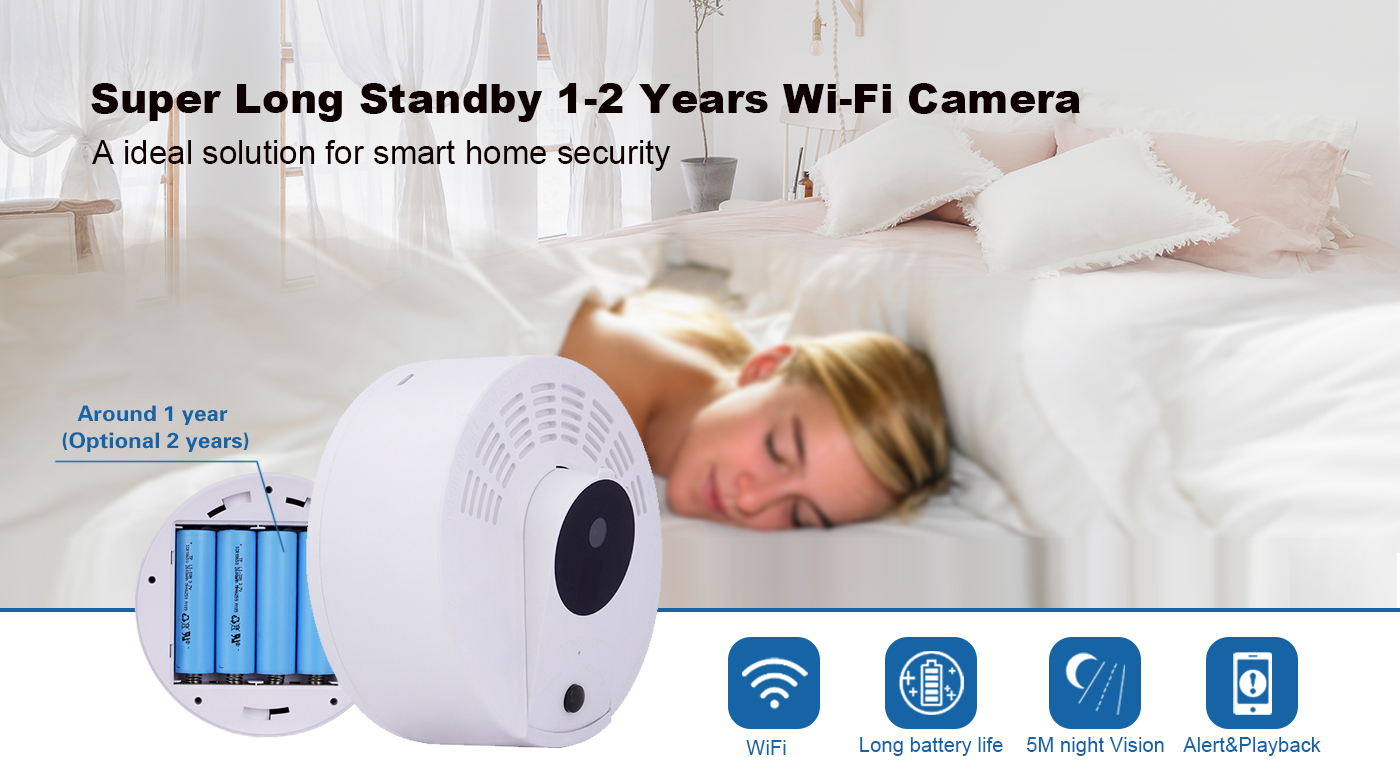 Among the great advantages of this camera belong low power consumption and extremely long standby time (Standby mode) of about 1-2 years. With 15 degree smart adjustment lens up and down, can be installed on the ceiling or wall mount, to get the exact view angle manually.
The CMOS 2.0 Mega Pixel optics provide a high resolution of Full HD 1920*1080, and 145 degree wide angle viewing to stream a clear vivid high quality online video, so you will not miss any details from the captured images. 
It is a table clock, but the built-in camera supports remote Wi-Fi surveillance, so you can see Live streaming video and photos through the APP on your mobile. It is pretty suitable and easy Wi-Fi wireless setup.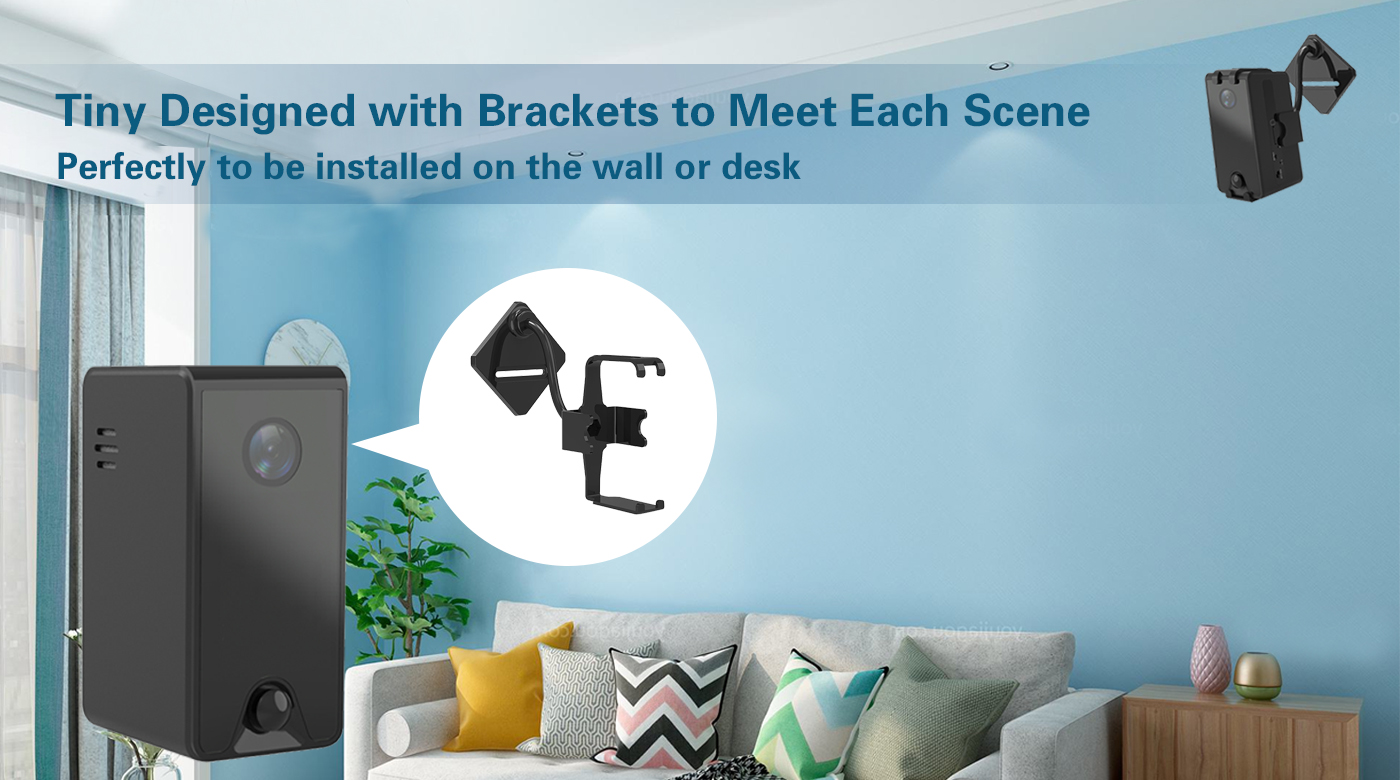 This tiny camera designed with brackets to meet each scene, which is easy set up and perfectly to be stalled on the wall or on desk for live video streaming remotely. It could be very ideal and useful for indoor or outdoor home security, business surveillance, etc.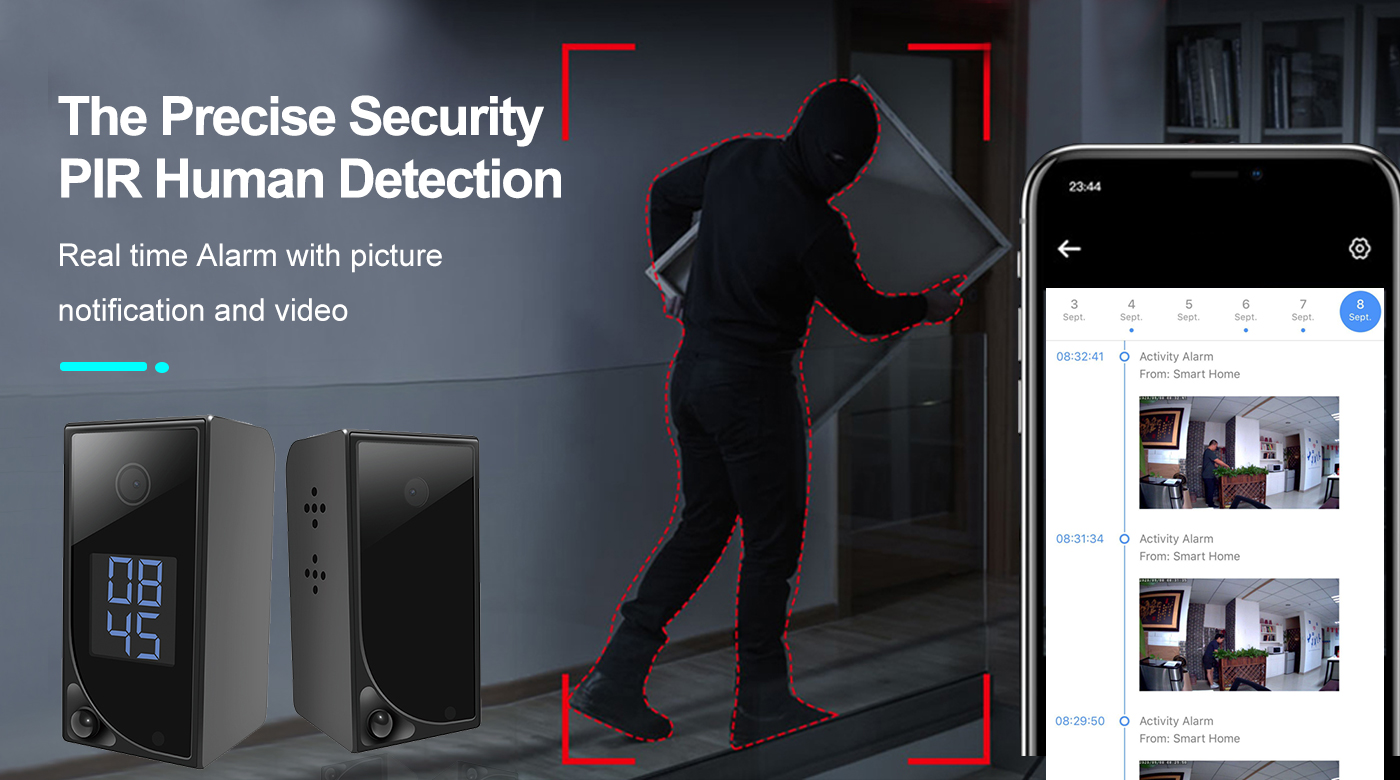 PIR Motion detector & Push alarm report-Guardian of your home. 
With precise security PIR Human detection, real time alarm with picture notification and video when PIR detected.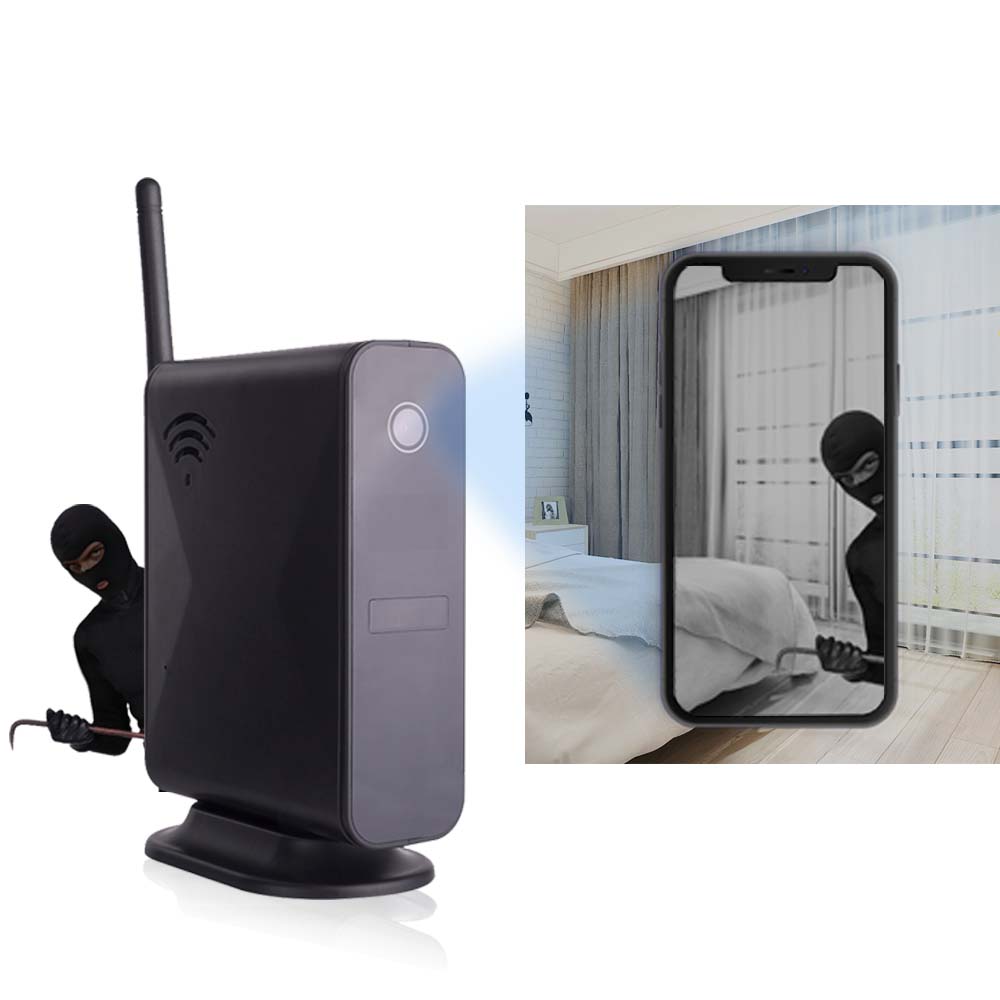 This Wi-Fi security camera looks exactly like a regular router, it can support remote real-time viewing through your mobile when you travel or go abroad. The Night Vision function at a distance of up to 5 meters provides quality image even in complete darkness, which make every day be safe and peace of love.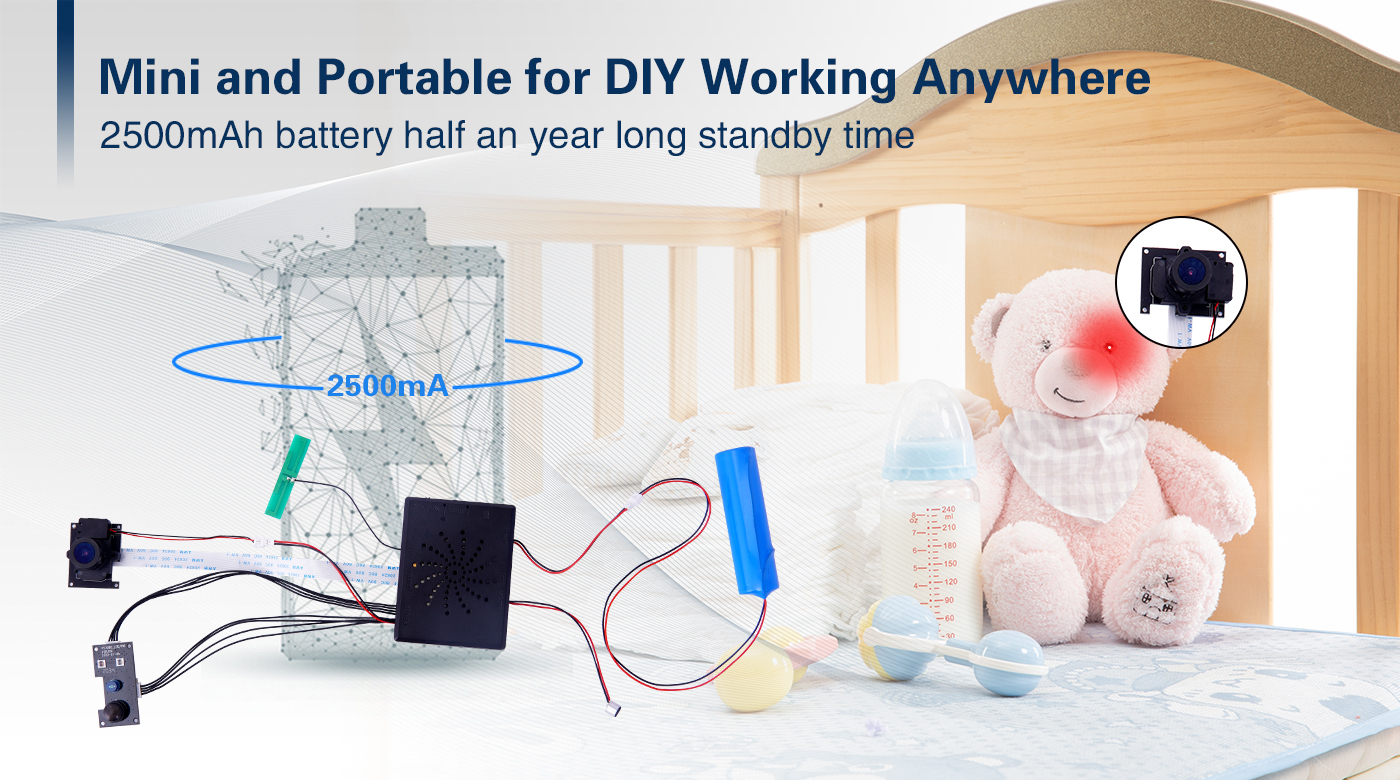 To DIY a cost-effective and unique style Wi-Fi IP camera of your own business, it could a big advancement and advantage on sales. What's more, it can support 5M invisible night vision working in darkness and real time PIR remote motion alert remotely. You can watch crisp live streaming video, both day and night -- thanks to its 1080p screen and night vision capabilities (up to 5 meters). 
These are just some of the many helpful uses of a long standby Wi-Fi camera; your specific requirements will help you navigate your purchase to get exactly what you need. 


Buy our long standby camera, it can do more than you expect!
Memories need to be saved!

Truth need to be restored!

Key content need to be viewed!


All these long standby camera can be used in different place, small but big value!