A Guide on Efficient Counter Surveillance Equipment
2021-03-30
A Guide on Efficient Counter Surveillance Equipment
Do you ever feel like someone is tailing you? Like you can't see them, but you just have a feeling that they're following?
In most cases, it's just your brain playing tricks on you.

However, sometimes it can be genuine. It might be your pet watching you, a person, or even a camera following your every move.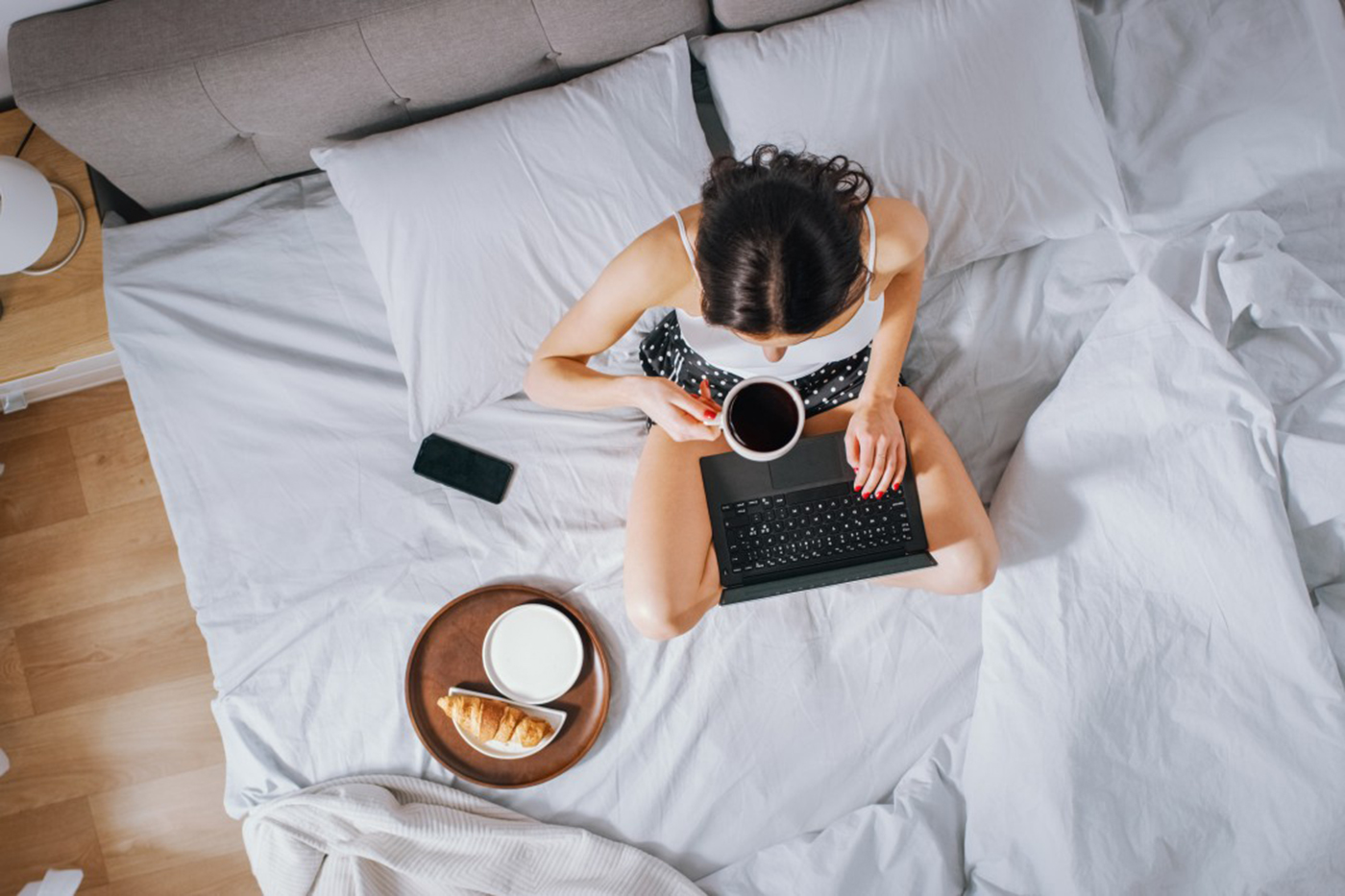 Tiny cameras with pinhole lens can be hidden anywhere, including overhead lighting.
IS SOMEONE WATCHING YOU?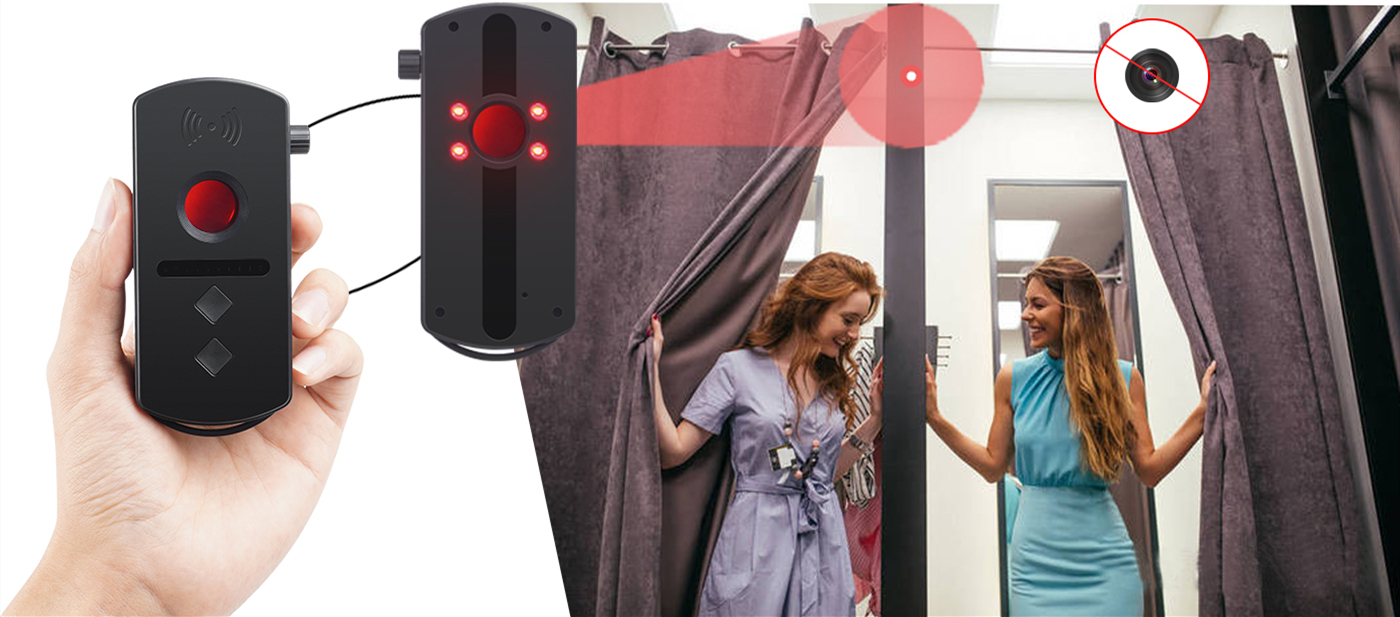 Can you imagine being watched and recorded without being aware it? That sounds horrible.
Don't worry, use this portable spy camera detector-AI-DE06. It detects many kinds of cameras, wired and wireless,active but also inactive!
It may be used by amateurs as you simply need to look through the viewfinder, and if you see a red spot-that's the place where the spying equipment is probably hidden.
It's easy to use, quick and reliable!
IS SOMEONE LISTENING IN ON YOU?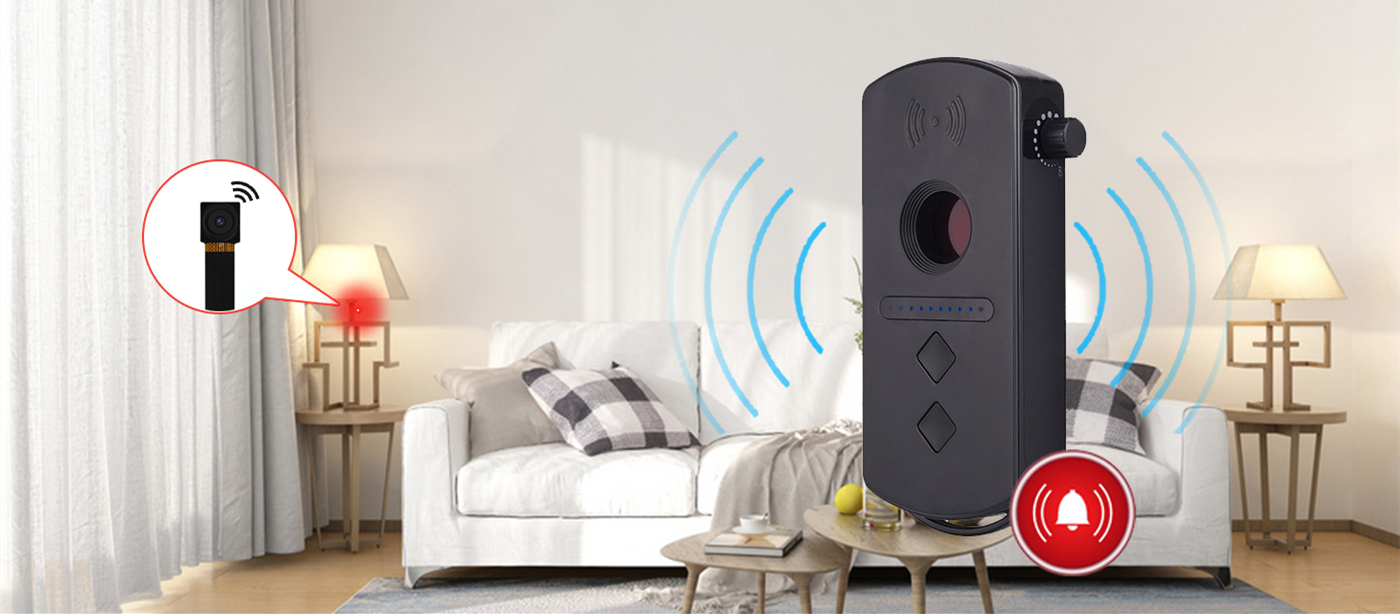 No worry, this RF Bug Detector can detect wired and wireless signals(GSM:2G to 4G/Wi-Fi:2.4Ghz). It features frequency range, if a listening or recording device is found, the 7-level LED lights blinks, or if you need to be discreet, you may use the silent mode and it just vibrates. So you can safely keep it hidden in your pocket or bag and do not raise any suspicions.
IS SOMEONE FOLLOWING YOU?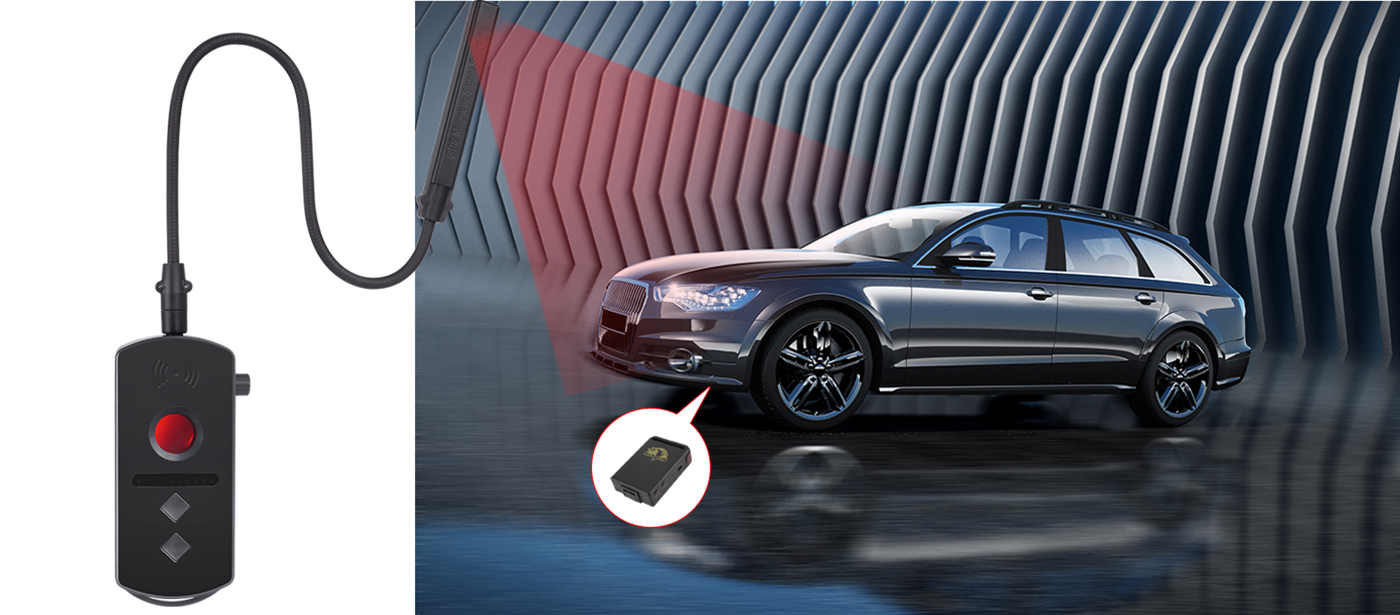 Most of GPS Trackers are magnetic ones which can be attached to vehicles easily by magnets. Some miniature hidden cameras are also magnetic ones. So, we add the feature of Magnetic Field Detection on our AI-DE06 to locate the magnetic GPS. Scan your vehicle for any unwanted GPS Trackers.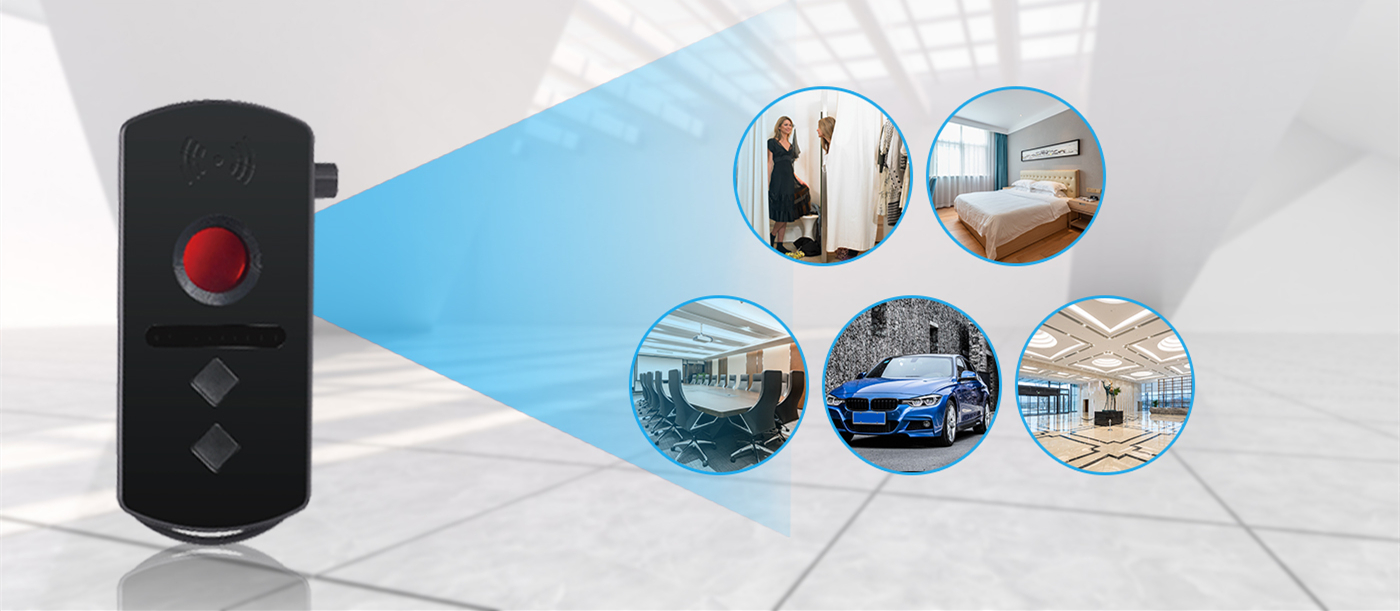 Do you still feel insecure of the your surroundings particularly in hotels, vacation rentals, AirBnBs, office or conference rooms, bathrooms, fitting rooms, washrooms where full privacy is expected?
Do you still suspect of being monitored, followed or listened in by evil wireless hidden bug devices ?
Are you still worried about your track and route being followed up by the stalkers?
Find and Remove All Security Threats Using Our New Advanced Technology:
Aishine Newest Anti-spy RF Bug Detector-AI-DE06, A Must Have for Your Travels and No Spy No Privacy Leak Anymore.