Aishine is a professional supplier of covert security cameras and we have been in this industry for 14 years. At Aishine, we pride ourselves on providing high-quality and reliable security cameras that are designed to meet the needs of our customers. Our products are widely used in various fields, including home security, office surveillance, and law enforcement.
Today, we are excited to announce that we have set up our booth at the Global Sources Consumer Electronics Show. You can find us in hall 5, booth number 5G06. The exhibition will run from April 11th to April 14th, and we warmly welcome you to visit our booth.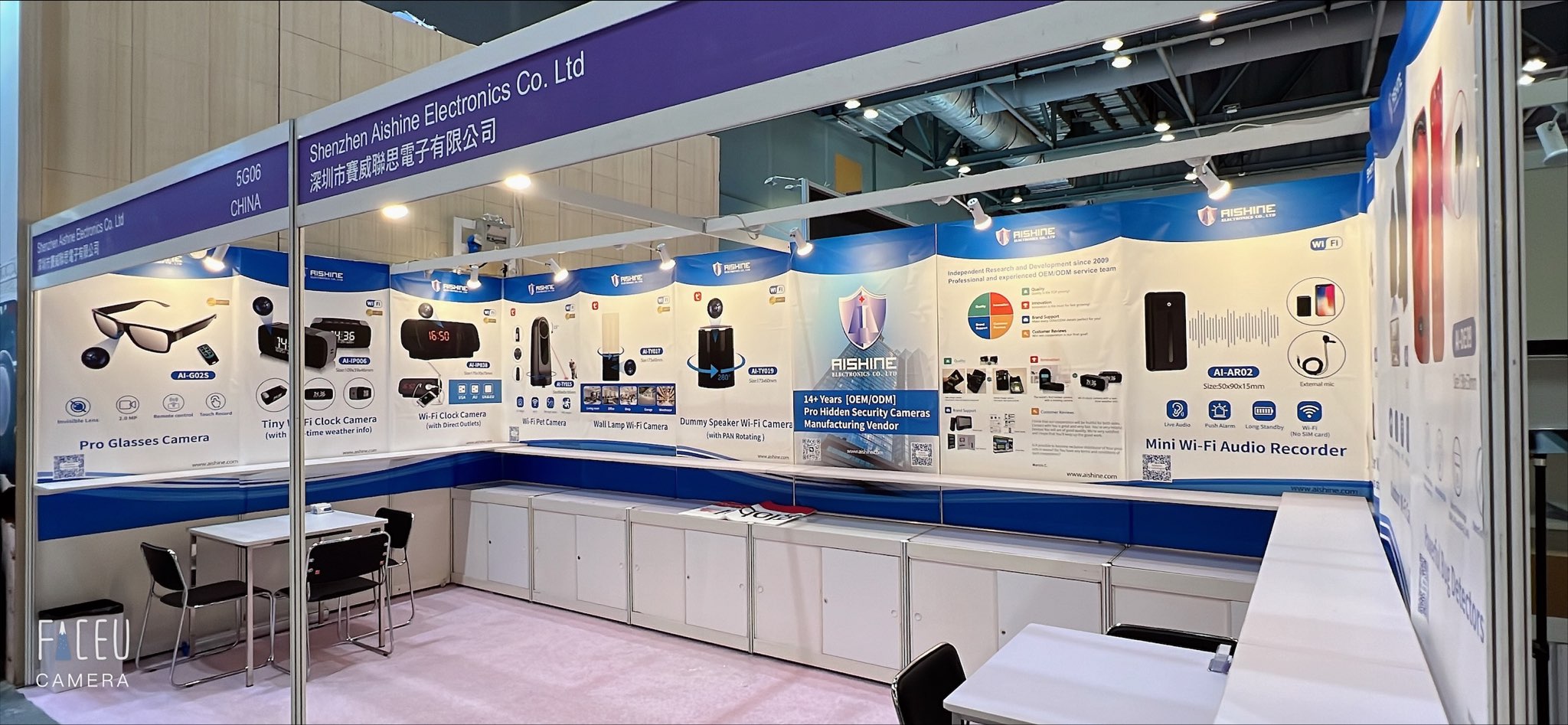 During the exhibition, we will showcase our latest products and technologies, and our team of experts will be on hand to answer any questions you may have. Whether you are a potential customer, a distributor, or simply interested in the latest developments in security technology, we invite you to come and visit us at our booth.
We look forward to seeing you there!