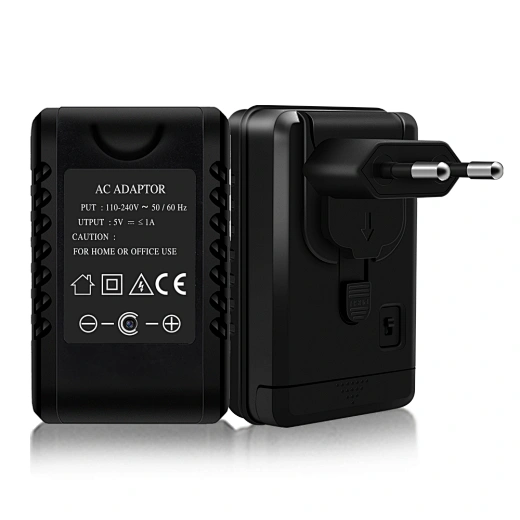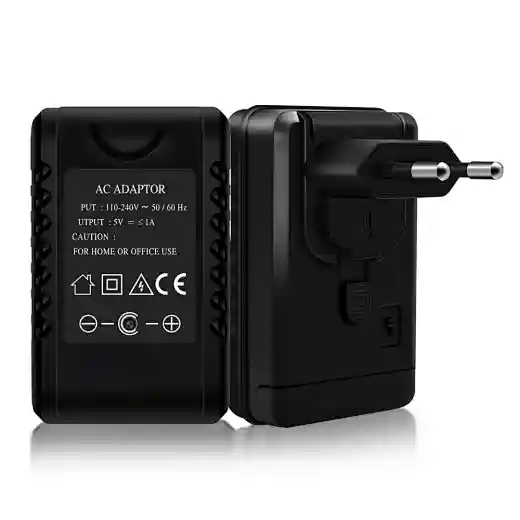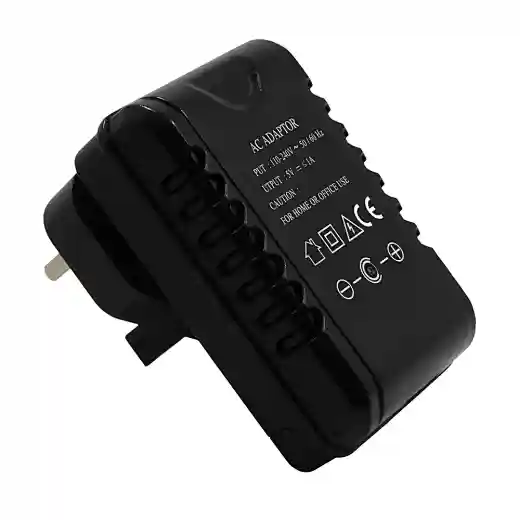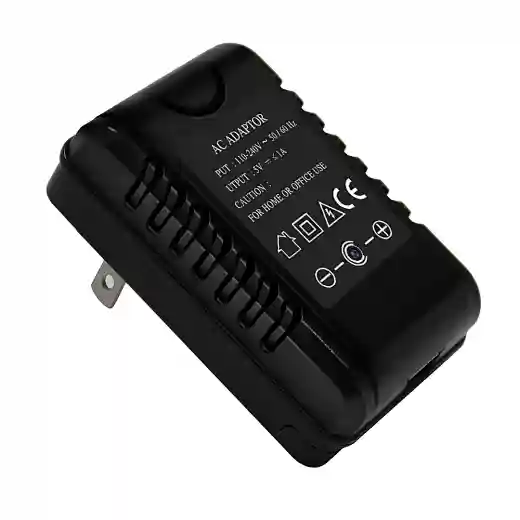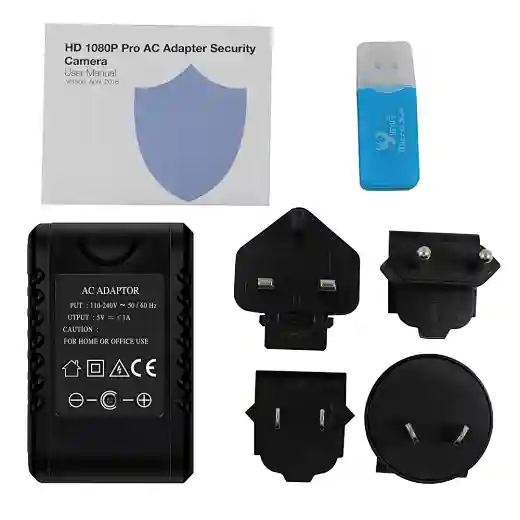 The smart home securitycamera is disguised as a fully functional USB charger with built-in minicamera and built-in DVR that records video to a Micro SD card. It's a high quality USB charger DVR camera with four plugs US EU UK AU that can work in global countries. The nanny camera is a small, but powerful device. It comes with 2.0 megapixel full HD 1080P high resolution lenshiddendiscreetly inside the phone USB charger, it's sure to be both covert and useful. USB chargers are so common today they are pretty much ignored. That's what makes the gadget a great covert surveillance camera on the market today.
With portable size and simple, easy-to-use features, this is the perfect camera to take anywhere you can imagine. The USB charger hidden camera can be used almost anywhere just by plugging it into a normal wall outlet or a power strip! Plug the unit into an outlet for continuous power so no need to worry about batteries running out. Besides, our phone charger hidden camera must be the simplest and easiest camera to use yet, it useszero buttons and zero remotes. Simply plug in the charger, and it will automatically begin recording motion activated video, the video will stop and save whenever you unplug the charger,no more steps required, super easy!
The USB phone charger camera records 1920x1080p resolution at 30 frames per second onto amicro SD card, it support 64GB memory card at max to get 10 hours recording. By a USB port transferring the files to your compute, you can download and view your recordings easily in your computer.
The DVR security camera is capable of motion detection function. When motion is detected,the USB charger nanny camera will automatically start and stop when the motion stops so the video recorded depends on how much motion is in view. This allows you to save precious memory storage, you will be surprised at how many actual days and weeks of video can actually be recorded! And thanks to motion detection,you don't have to filter through file after file of recordings in order to find exactly what you are looking for. If the video gets filled up, it will auto-override the oldest footage.