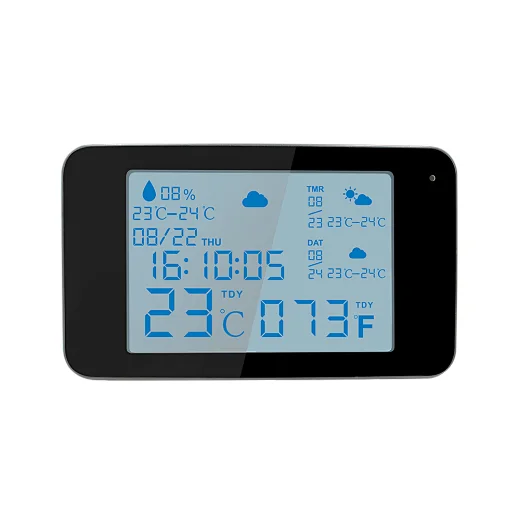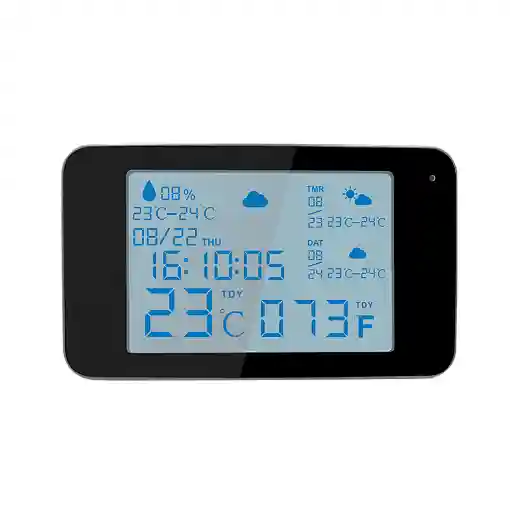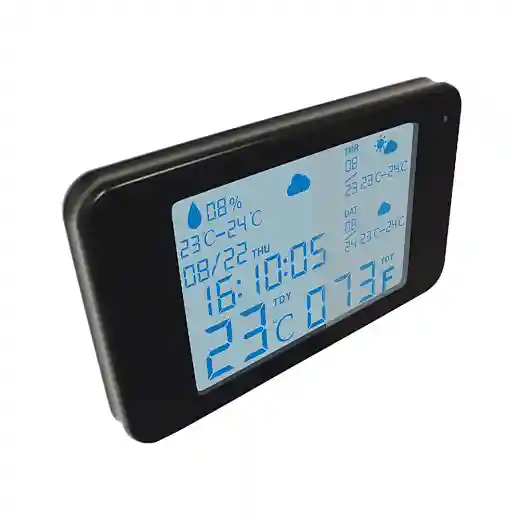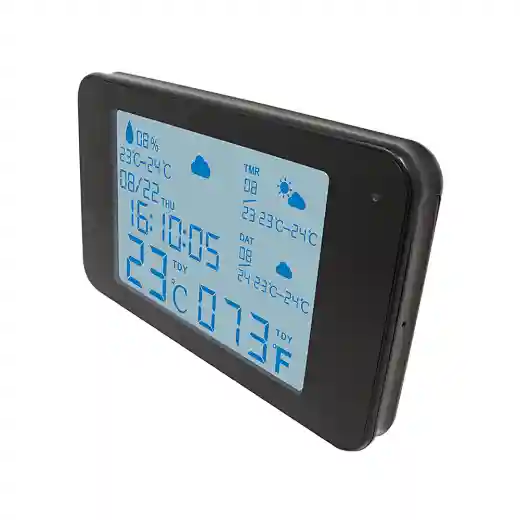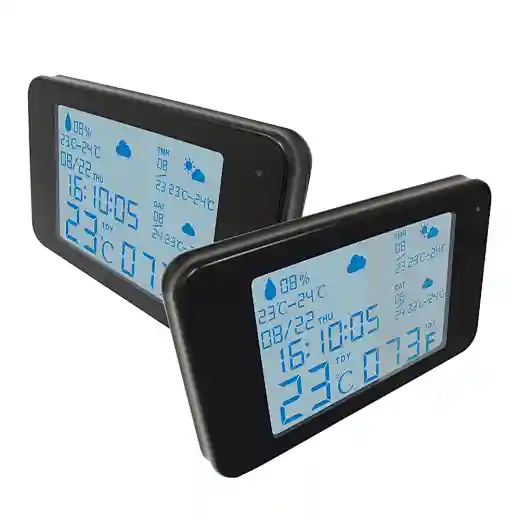 Weather Station Spy Camera
AI-WS06-01
This covert camera really functions as an actual weather station clock, and concealed inside is a high-definition 120-degree field-of-view 1080P streaming camera! This 5-inch weather clock screen displays the outdoor temperature, humidity, date, and time along with the weather display. Once connected to your WiFi, this weather clock will automatically acquire the time and weather.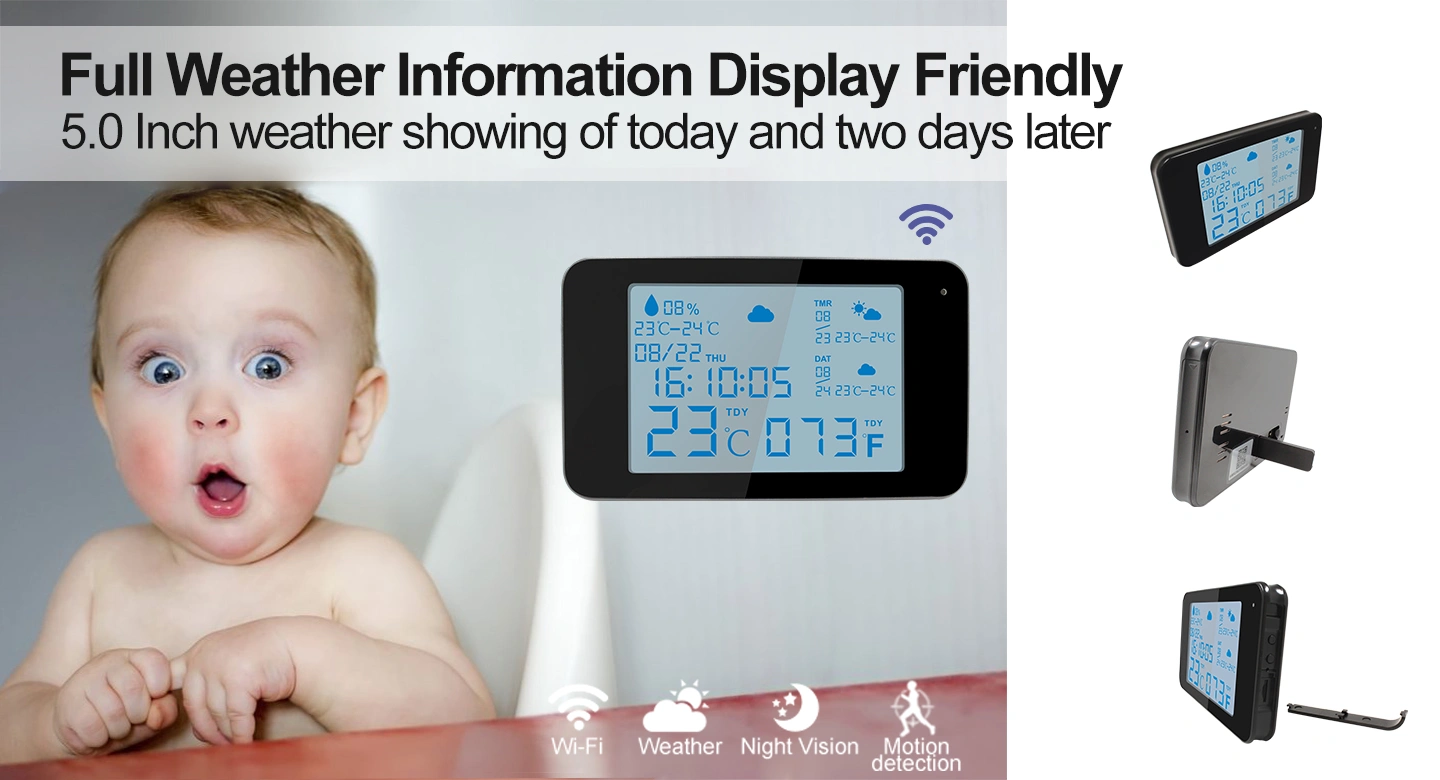 No recording indicator lights give away the fact that this weather station is a hidden camera, making it one of the best solutions for homes and businesses looking for some covert surveillance. With our free app, you can set up features like WiFi P2P Live streaming video, app remotely taking video and photos, motion detection video recording and alarm, 6M invisible far night vision, speak and talk two-way audio for your mobile device.
Motion detection recording and alarm
In addition to live streaming, you can also record video to a micro SD memory card, so you can always have a recorded copy of what your camera sees. Being able to support a 4GB-128GB micro SD card has its advantages, allowing you to choose the suitable capacity according to your own needs. More importantly, You can even set up motion detection alerts so you get instantly notified if your camera detects movement nearby, like an intruder, or just your kids getting home from school.
Invisible far night vision
Aside from regular daytime recording, the weather station camera features powerful invisible IR night vision sensors that allow it to see up to 6 meters even in total darkness. These"no glow"sensors activate automatically when the lights dim or go out, ensuring that you will never miss a moment of activity.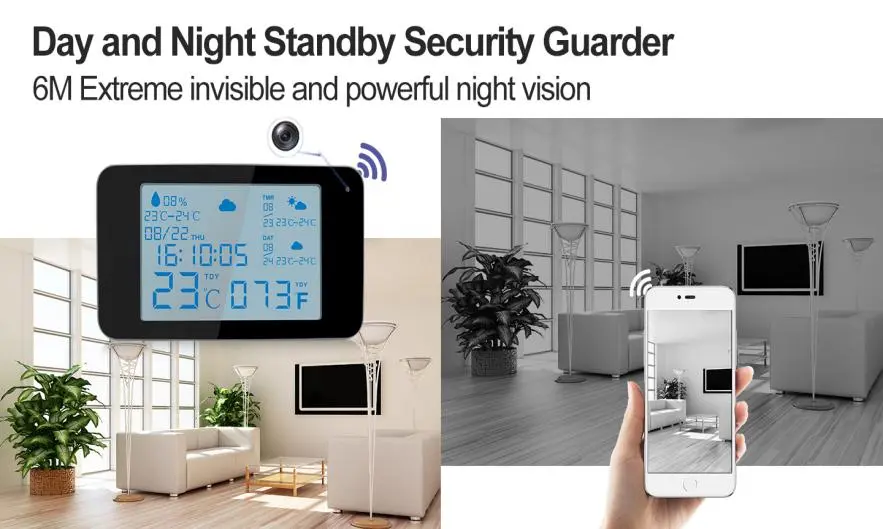 Loop recording
If you want to record continuously, the weather station camera will record until it fills up the memory card. After it is filled up it will begin to record the oldest footage. Another outstanding feature is the battery backup; if the power goes out, the camera can last for 3-4 hours when fully charged.