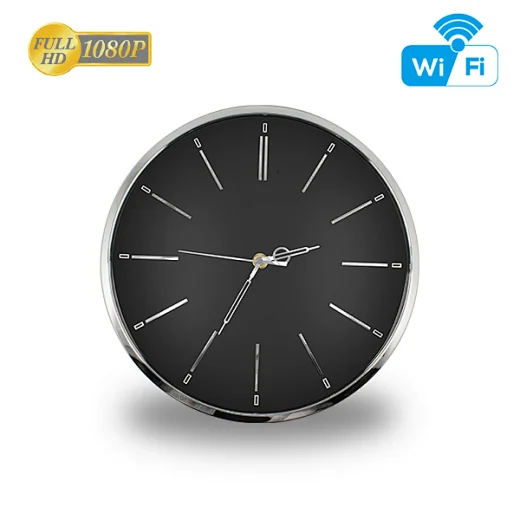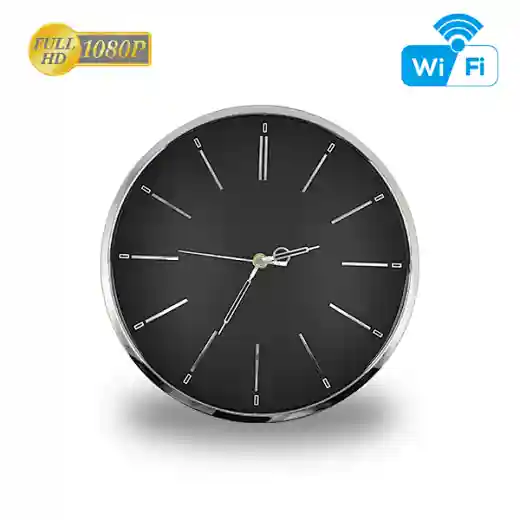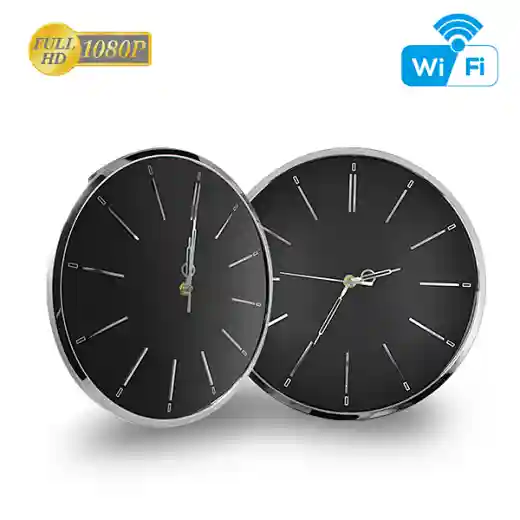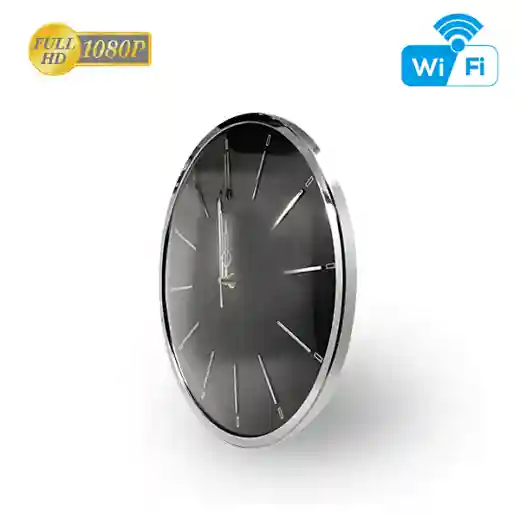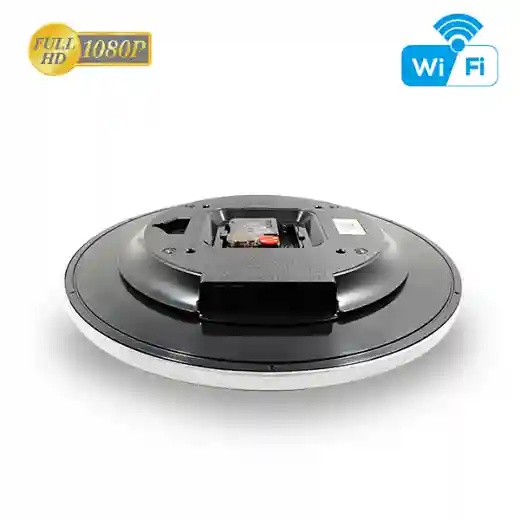 The WiFi HD1080P wall clock hidden camera(Model No: AI-IP100) is one of the most popular hidden cameras in Aishine Security. Classical and elegant housing, make this camera much more match to most EU and US housing designs, and the real product will be much more attractive than the picture. A powerful 2.0-megapixel 1080P high-definition camera is built inside the ordinary wall clock, allowing you to monitor your home or office from anywhere in the world. The wall clock hidden camera has a wide angle 90 Degree Lens pointing 15 degrees down so the clock can be hung on the wall at standard clock height not to draw any extra attention.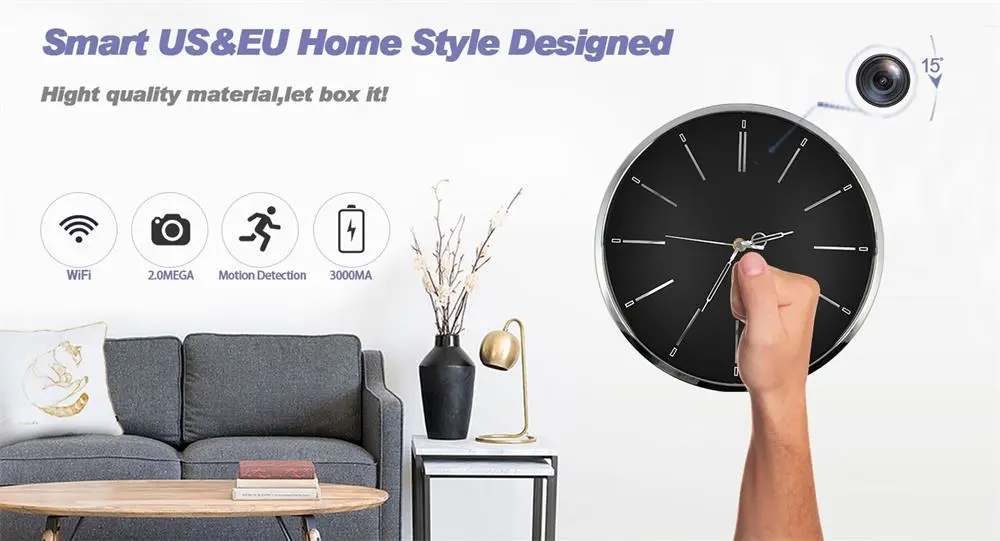 The wall clock nanny cam can record video and stream to your smartphone for live viewing or record into a Micro SD memory card (not included) up to 128GB in size. Keeping an eye on family, pets, home, or office via live video on your phone no matter wherever you are. All you need is WiFi in the area where you need to place the camera. Download our free streaming app to your smartphone, and connect the hidden camera to your existing WiFi, allowing it to stream live video directly to your iPhone or Android device.
The camera even features motion detection alerts. A simple interface on the app allows you to set up automatic alarms and motion detection right from your phone. Whenever the wall clock hidden camera detects movement or activity nearby, It will alarm and push real-time notification with 3 pictures to your phone. It is a very convenient function to avoid wasting precious memory space by recording irrelevant scenes. And you don't need to worry about missing anything important!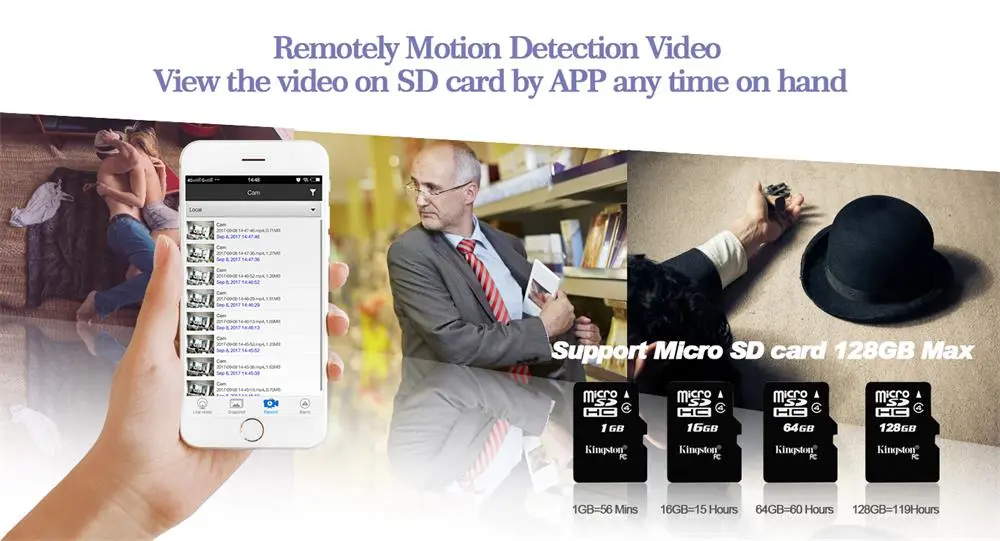 The HD1080p wall clock hidden camera can run on its built-in 3000mA rechargeable battery that lasts up to 6 hours. It's really a perfect covert security solution.