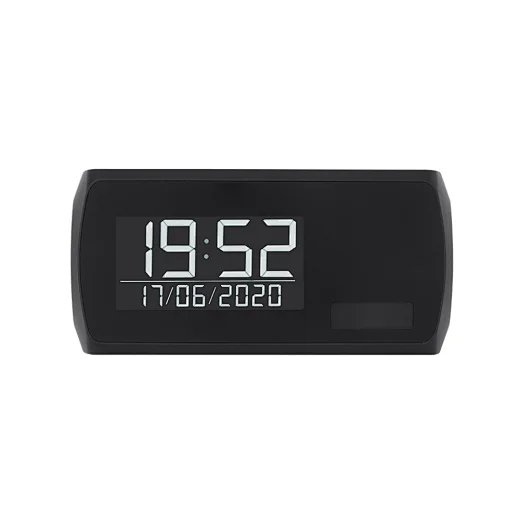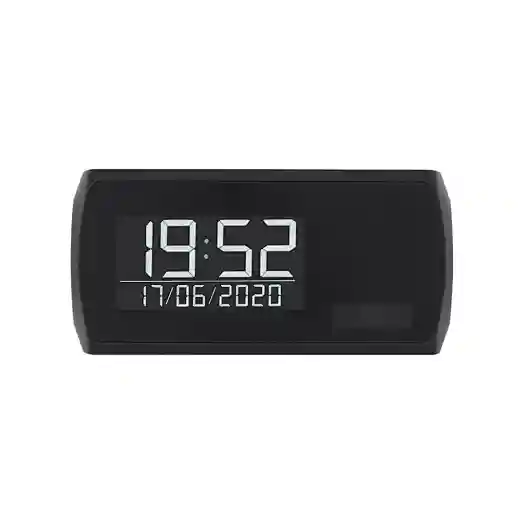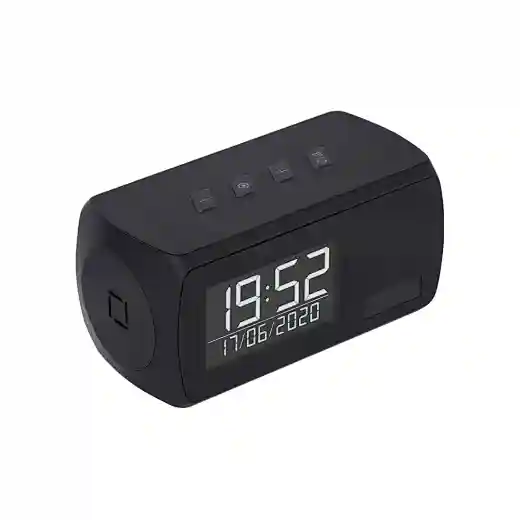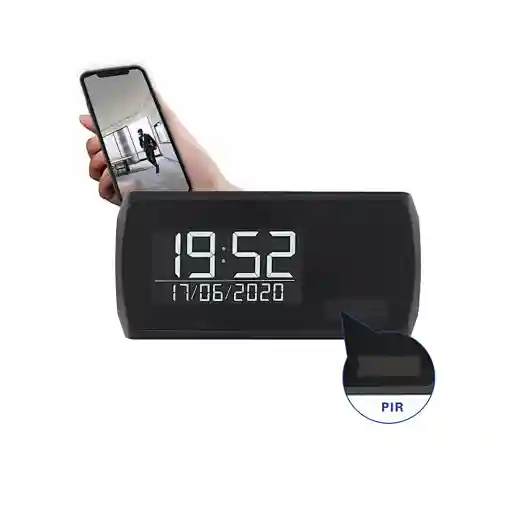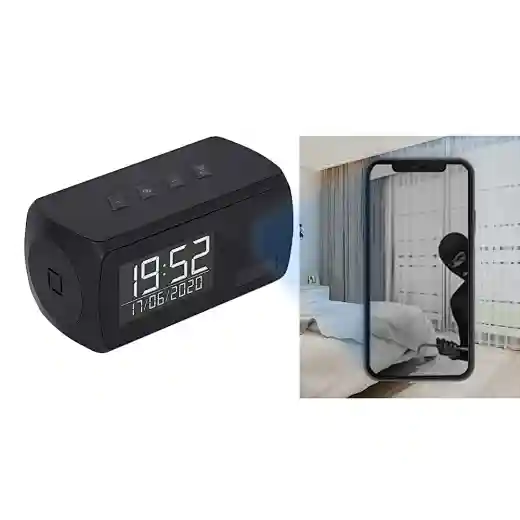 Stylish Clock Hidden Camera
AI-LS006-B-1
Clocks are always a popular choice for secret surveillance cameras for many good reasons, they can go well practically wherever. Concealed in the stylish compact alarm clock, the ultra-long standby WiFi clock camera features a 1080P high-definition camera lens, which captures clear video and audio. Furthermore, it has all the functions of a regular alarm clock and the lens is totally covert, so there is no need to worry people will discover the fact that they are being watched secretly. The wireless IP camera can be placed anywhere in your home or office and record to a memory card or stream live video with audio directly to your phone.
Ultra-long battery life
The battery life is a big concern when we are choosing a surveillance camera, apparently, no one wants to charge the battery every few days or weeks! This advanced wireless security camera is definitely your ideal choice, it's equipped with 365 days standby time, powered by a high-quality 2600mAh x 2pcs rechargeable battery, and it also supports 24/7 recording while charging, you can never miss something important!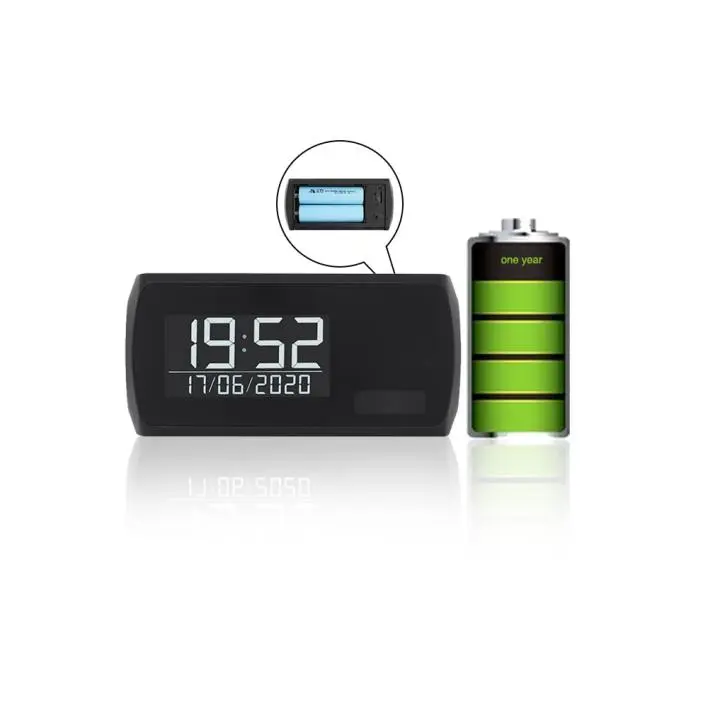 Night Vision
One of the outstanding features of this wireless streaming nanny camera is its built-in infrared night vision sensors. These powerful built-in sensors allow the camera to see in total darkness up to around 5 meters, so you can see what's going on, even if the lights are out. This makes the camera a great choice for 24/7 continuous hidden camera surveillance.
Motion Detection
The camera has a built-in highly sensitive PIR sensor that detects only objects with heat signatures, like people and pets, when the motion detection is triggered, it will send an image to your smartphone and record a short clip. Motion alerts are useful because it's unlikely that you'll be able to check your camera constantly. This allows you won't miss important things. Motion alerts are really helpful for a variety of purposes, such as home security, intruder detection, or simply knowing that your kids arrived home safely from school.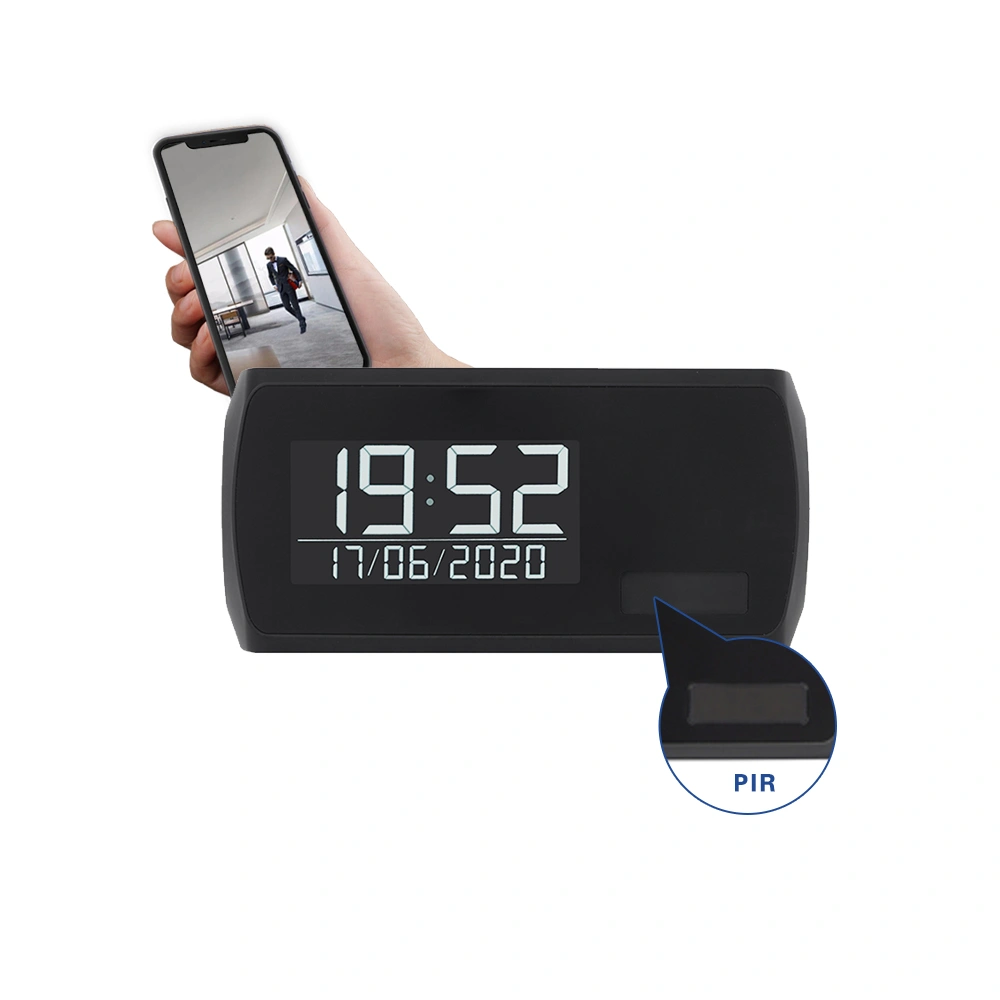 Two-way communication
This device not only functions as a standard clock but also includes a speaker and microphone. With our included free live streaming app, in addition to viewing live video, you can communicate via the alarm clock camera as well. This is a very practical feature, through which you can interact with your family or pets, but also scare off intruders and deter them from doing the following things.