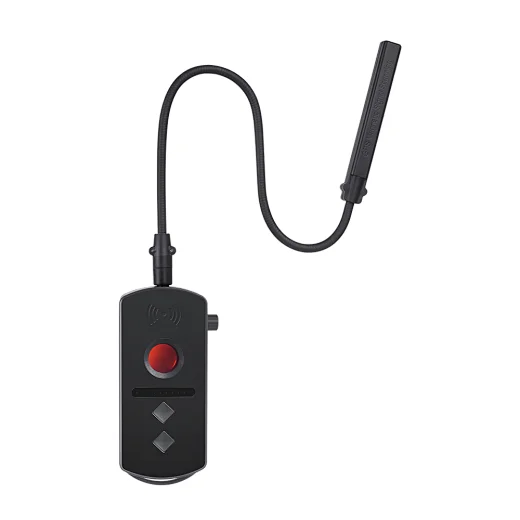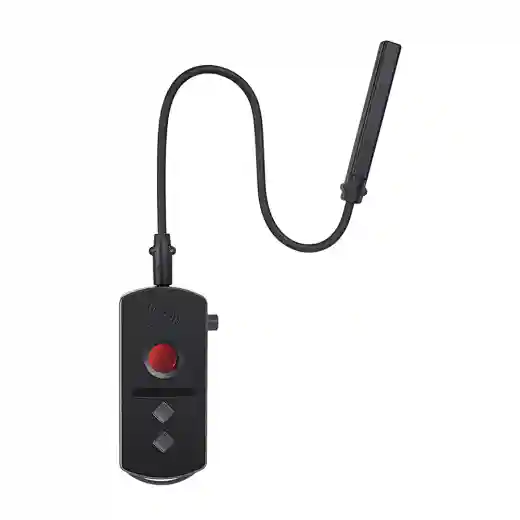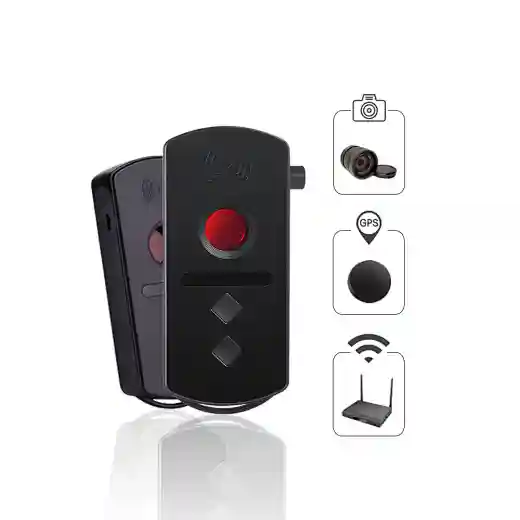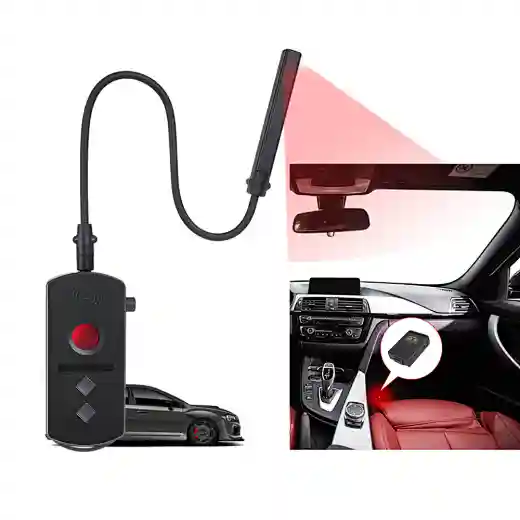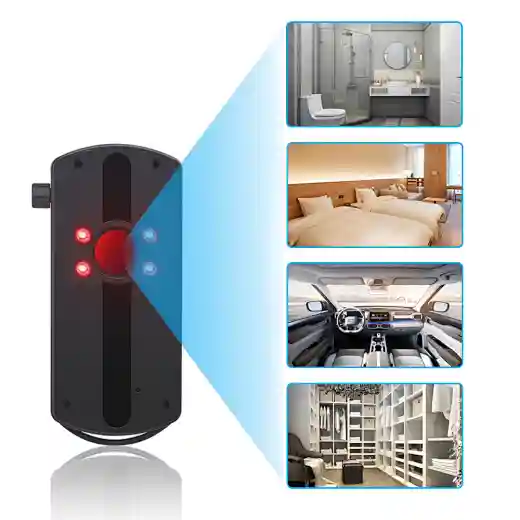 Hidden Camera,GPS Tracker, Wireless Signal RF Bug Detector
AI-DE06
Wired/Wireless hidden cameras detector
Wireless Signals detecting
GPS trackers detecting
Mini portable pocket sized
Lightweight battery powered
Supply Ability
1000set / Month
Country of Origin
shenzhen,china

This RF bug detector can detect wired and wireless singals (GSM:2G to 4G/All 2.4Ghz/WiFi/Wireless devices),spy hidden camera, GPS trackers,listening device.
It is compact and portable with small sized and lightweight, easy to take on your travels. A must have to guard your personal privacy and business information security.
A handy anti spy tool worth to take with you when you need to stay in hotel, AirBnB, vacation rental.

Wired/Wireless hidden cameras detector
Wireless Signals detect
(GSM:2G to 4G/All 2.4Ghz/Wi-Fi/Wireless cameras or listening devices)
GPS trackers detecting
Mini portable pocket sized
Lightweight battery powered
Professional detection device, high sensitivity
Battery-Operated and Portable
Ultra-bright Powerful IR LED lights

Wireless signals detect:GSM:2G to 4G/All 2.4Ghz/Wi-Fi/Wireless devices
Signal strength indicator: 7-level LED to show 7 signals strength levels
Hidden camera detector strength: 4 levels
Battery capacity: 950mAh
Charging time: About 3 hours
Packing list:
1 x RF bug detector
1 x User manual
1 x USB cable
1 x GPS magnetic signal scanning
1 x Test lens
Product size:5.6*11.1*2(CM)
Color box Size:14*9*4.7(CM)
Weight of a Unit:0.21(KG)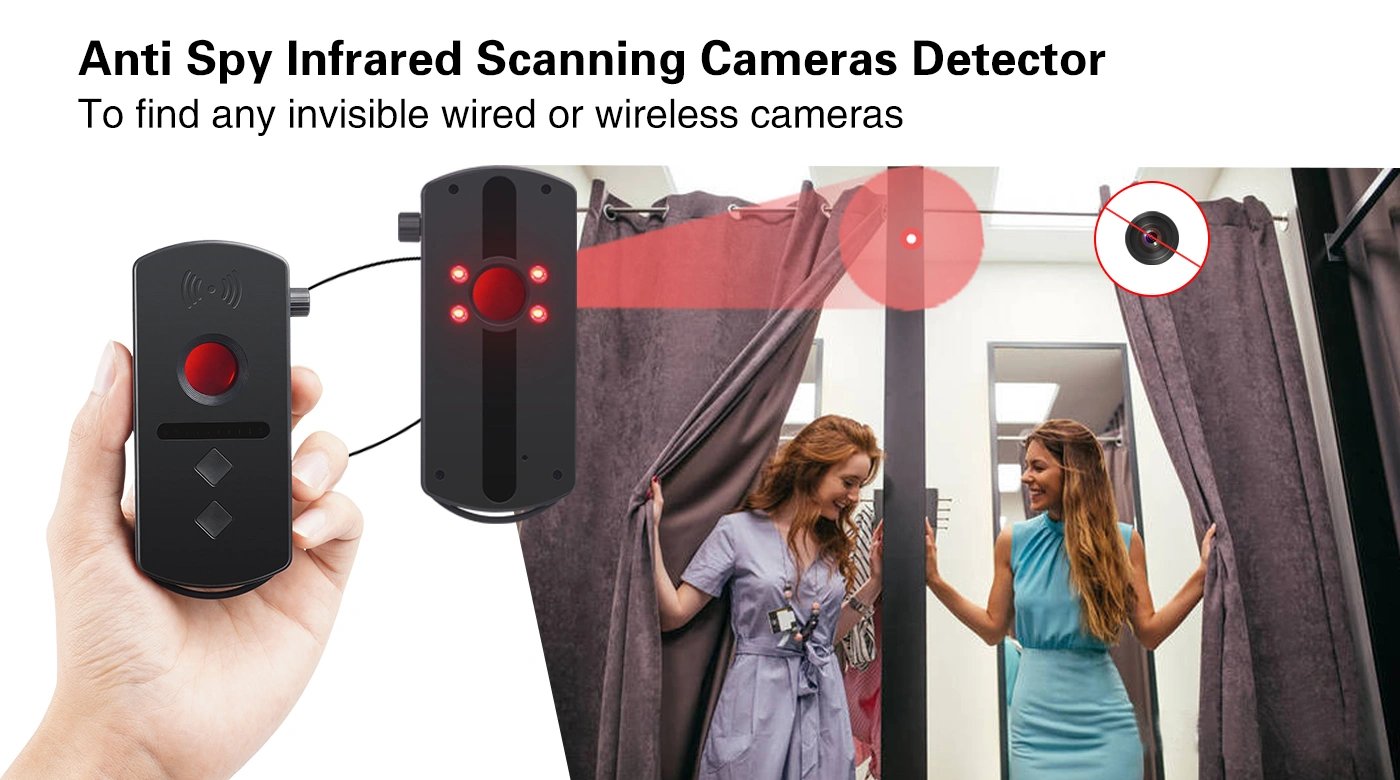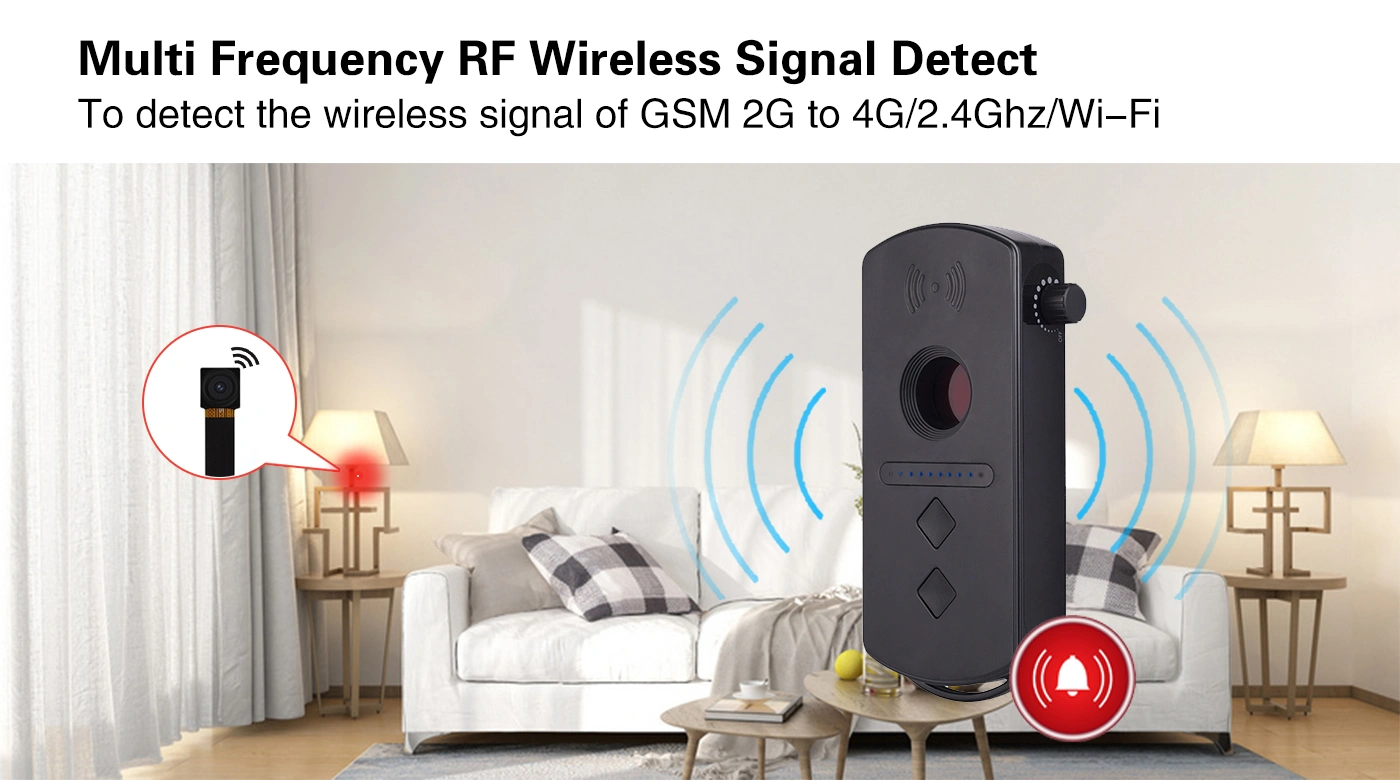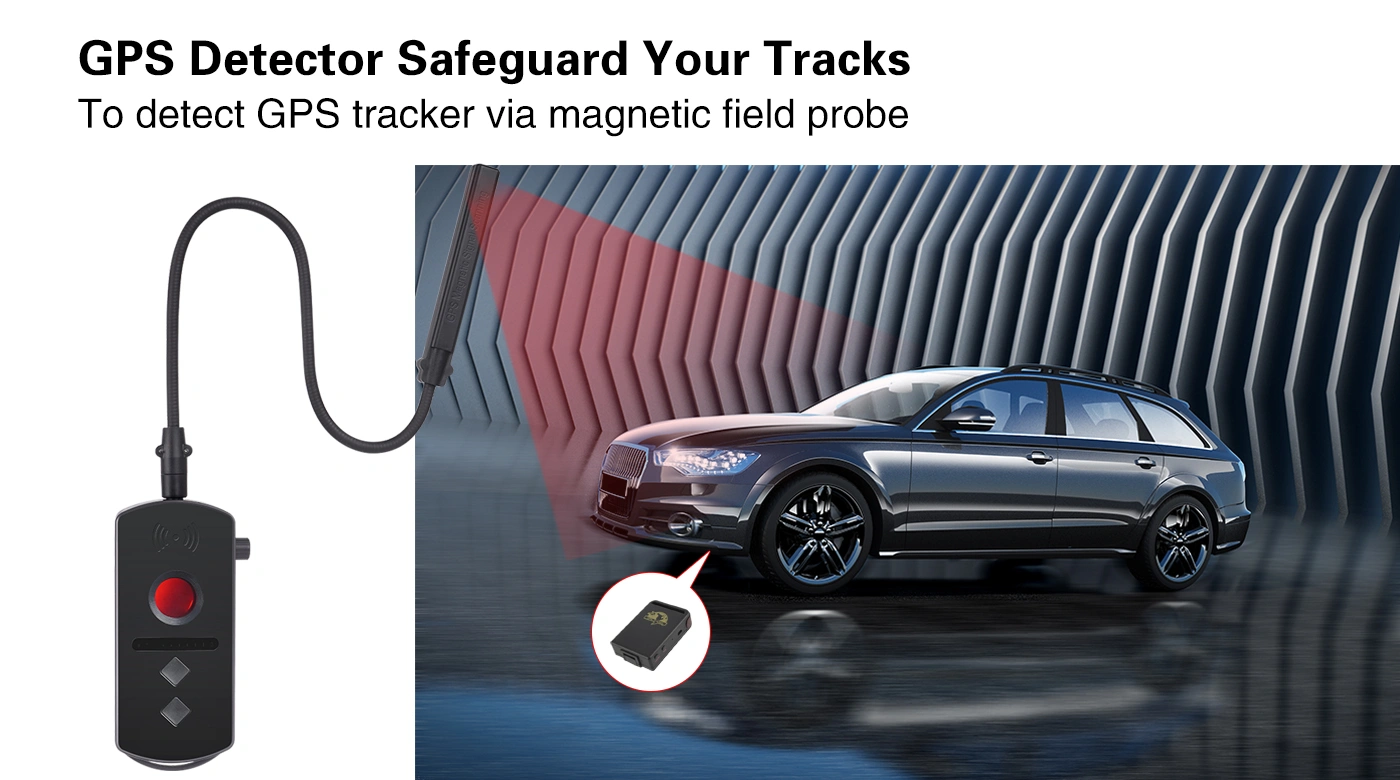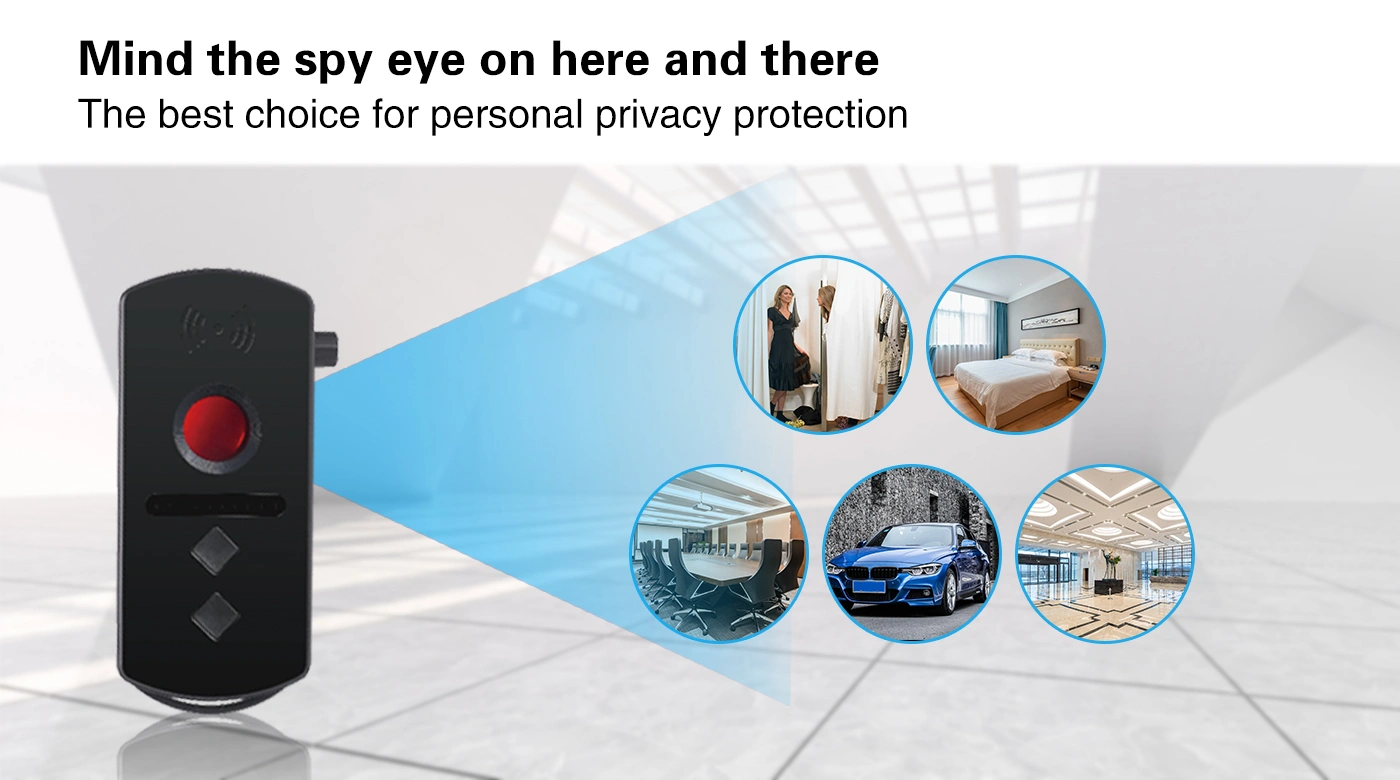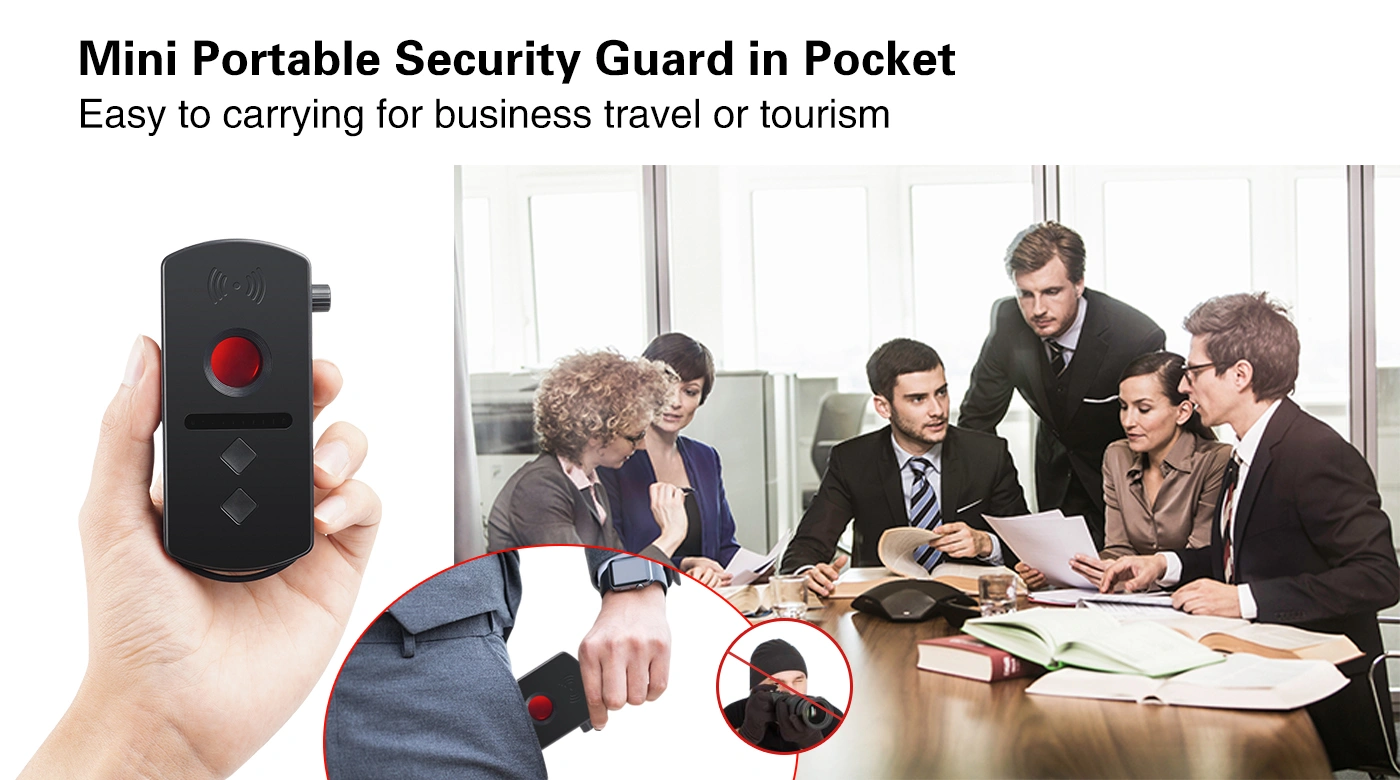 1. For all your inquires about us or our products, we will reply you in detail within 24 hours.
2. We will send your order in one week by DHL/UPS/FEDEX/TNT.
3. We offer OEM services,print your own logo on product,customize the retail box packing and other things.

Q:How can I find the spy camera?
A:If there is a camera lens detected,it will have red light on the screen.
Q:What wireless signals can it detect?
A:GSM:2G to 4G/All 2.4Ghz/Wi-Fi/Wireless devices
Q:Can it detect 5G wifi?
A:No
Q:How does it find GPS tracker?
A:Move the GPS detector to suspicious area where might be GPS, the indicator,speaker and vibration will work at the same time according to its strength of GPS trackers' magnetism.