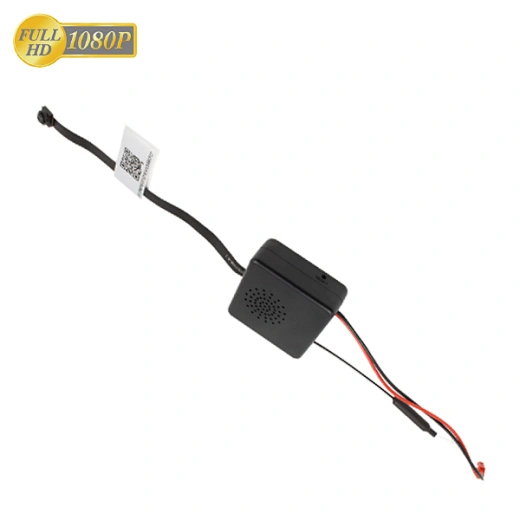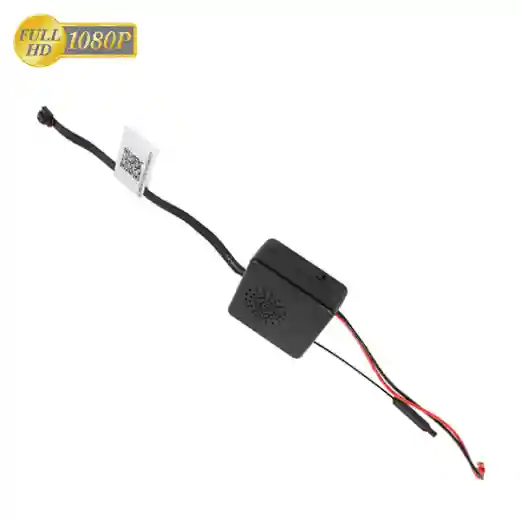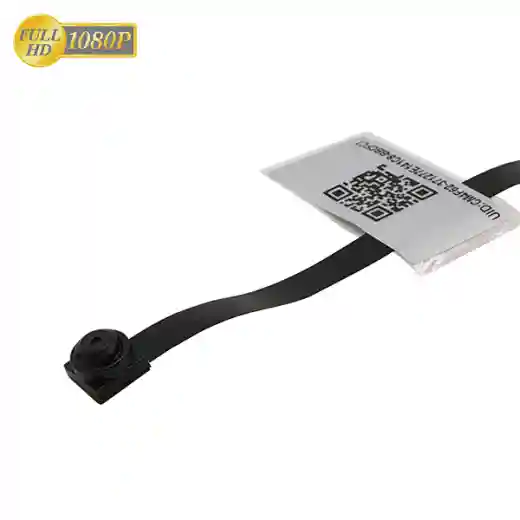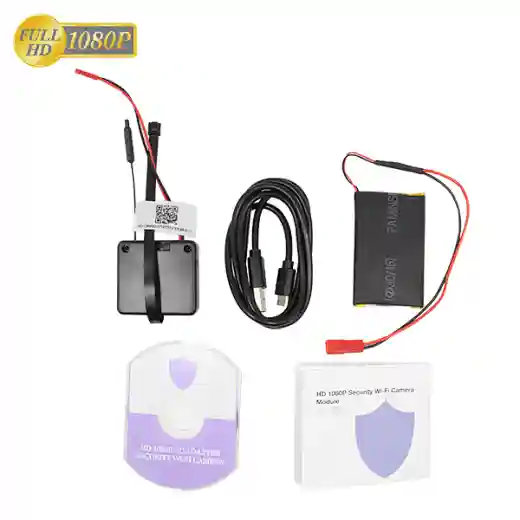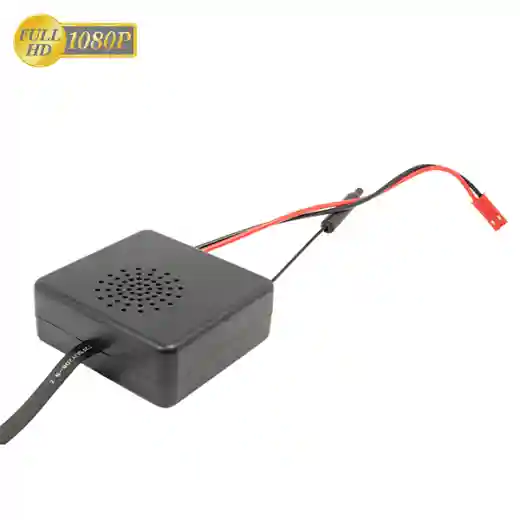 In a world where hundreds, if not thousands, of different types and styles of home security cameras are available, the HD 1080P WiFi hidden camera module(Model No: M001) is the one that most people will choose. This hidden camera offers the best of nanny cam features which include: high definition video, live streaming and Micro SD card recording, motion detection and alarm, App remotely taking video and photos.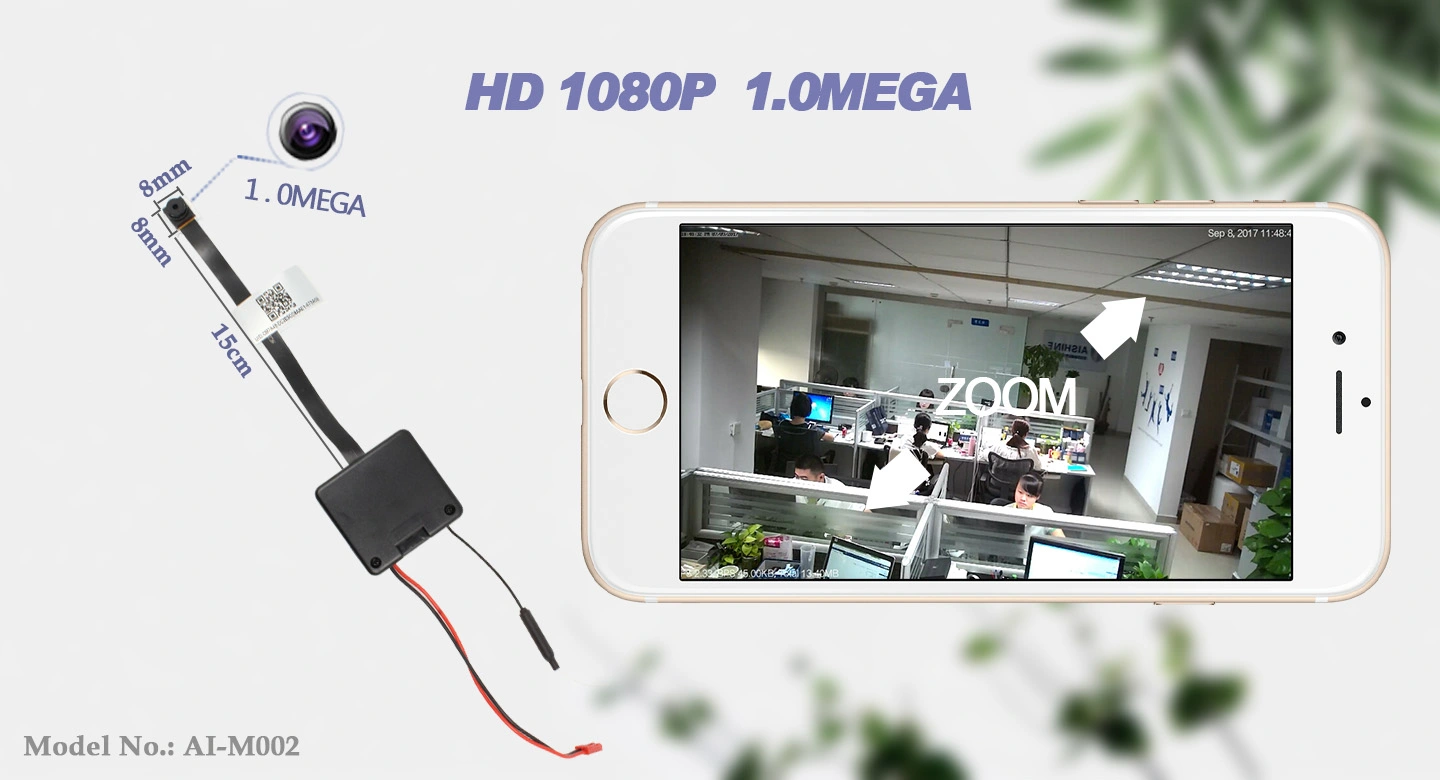 DIY to your own exclusive style hidden spy camera.
This mini spy camera is equipped with an HD mini lens, totally hidden and easy for DIY needs, the gadget can monitor your home or office as a security camera. The full Flexibility lets you decide how and where the camera gets placed. You can put it in any position you want to put it, and it can be disguised as other items, so nobody can notice this excellent tiny security cam.
Live streaming&Micro SD card recording
This tiny module camera features live streaming via our free mobile app which is compatible with iPhone and Android devices, it offers amazing quality video that can be viewed live at up to 1080p HD video quality. Once you get the camera running and connect it to your WiFi network, you can watch the live video from anywhere in the world. While many people like WiFi hidden camera modules for live streaming capabilities, another powerful capability is the ability to record your video on an SD card as well. This is super useful in case something important happens while you're not watching your live stream, and you want to have a copy of what happened.
Long Life Battery Options
With a 1200mA rechargeable battery, the HD 1080P hidden camera module can support continuous recording for about 3 hours. If you need longer battery life, we also offer 2800mA or 5000mA battery, making the hidden camera perfect for long-term surveillance.
Motion detection&alarm
You'll be able to choose between two recording modes: motion detection mode and continuous recording mode. In motion detection mode, when the hidden camera detects movements, a notification with three pictures will be pushed to the phone, meanwhile, a video clip will be recorded to the SD card. This is a popular recording mode for hidden cameras since chances are you don't want to go through hours of footage where nothing may be happening. Of course, you can also set the camera to record continuously in case you want a detailed surveillance record of everything.