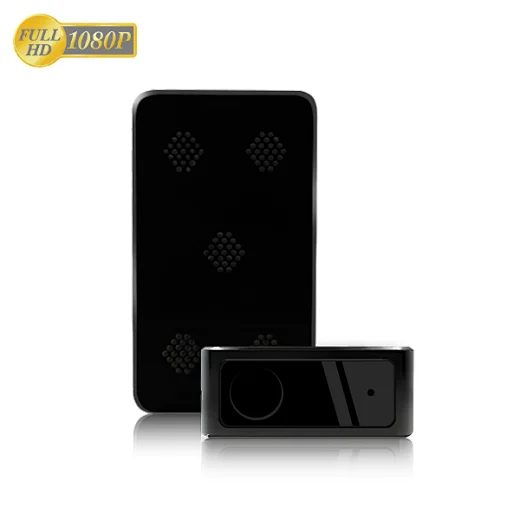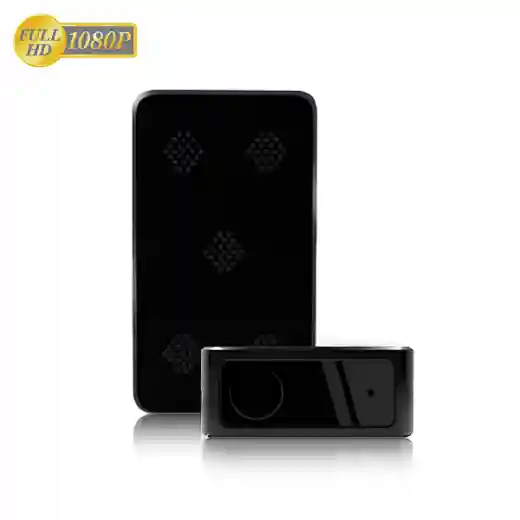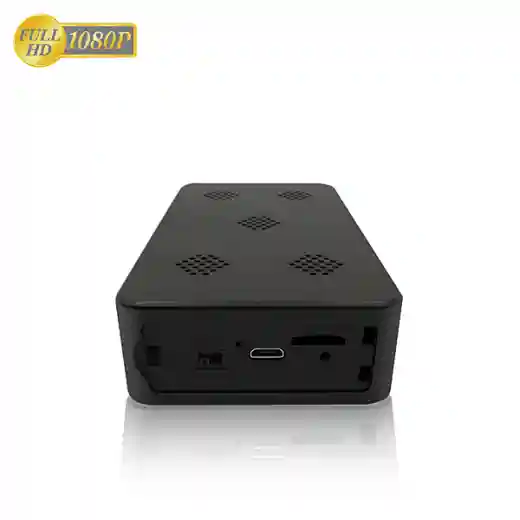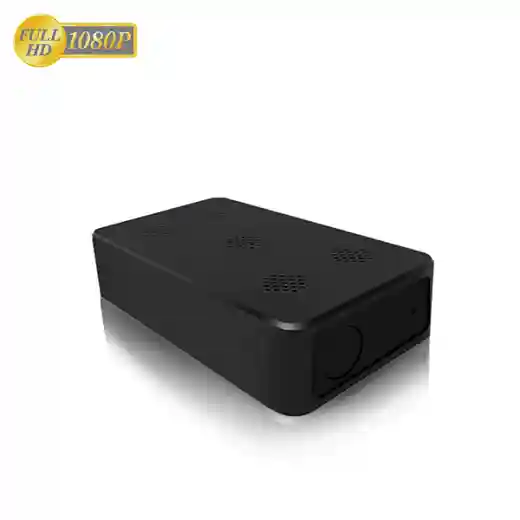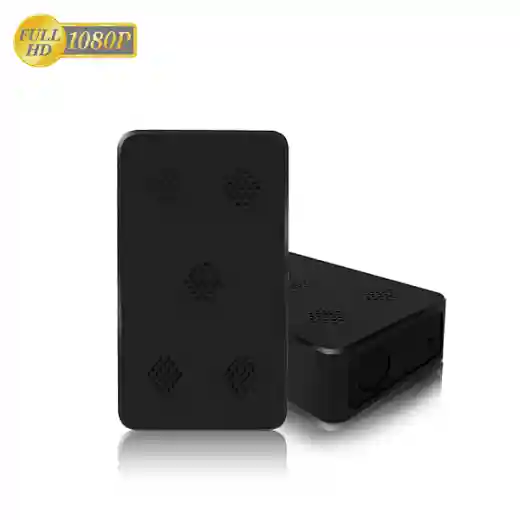 The black box security WiFi camera(Model No.:IP018) is a compact all-in-one black box Wi-Fi surveillance camera that can live stream and record video. This compact black box is small, easily blending into any home or office furniture, most appliances, fixtures, or any other type of equipment. What's more, the WiFi security camera has a built-in high-capacity 5,000mAh battery that can last for 10 hours, the little gadget is the perfect security solution for your home or office.
WiFi P2P Live streaming video
The black box security WiFi camera features a 1080P HD 2.0 megapixel lens, combined with a wide 90 degree viewing angle you can be sure no detail will be missed. The camera can be placed anywhere in your home or office and you' ll be able to see every area of the room or area as needed. Video streams through your existing WiFiconnection to your iPhone or Android device, letting you monitor your camera feed anywhere.The undetectable rotating lens allows you to move the viewing angle at your discretion on your smartphone.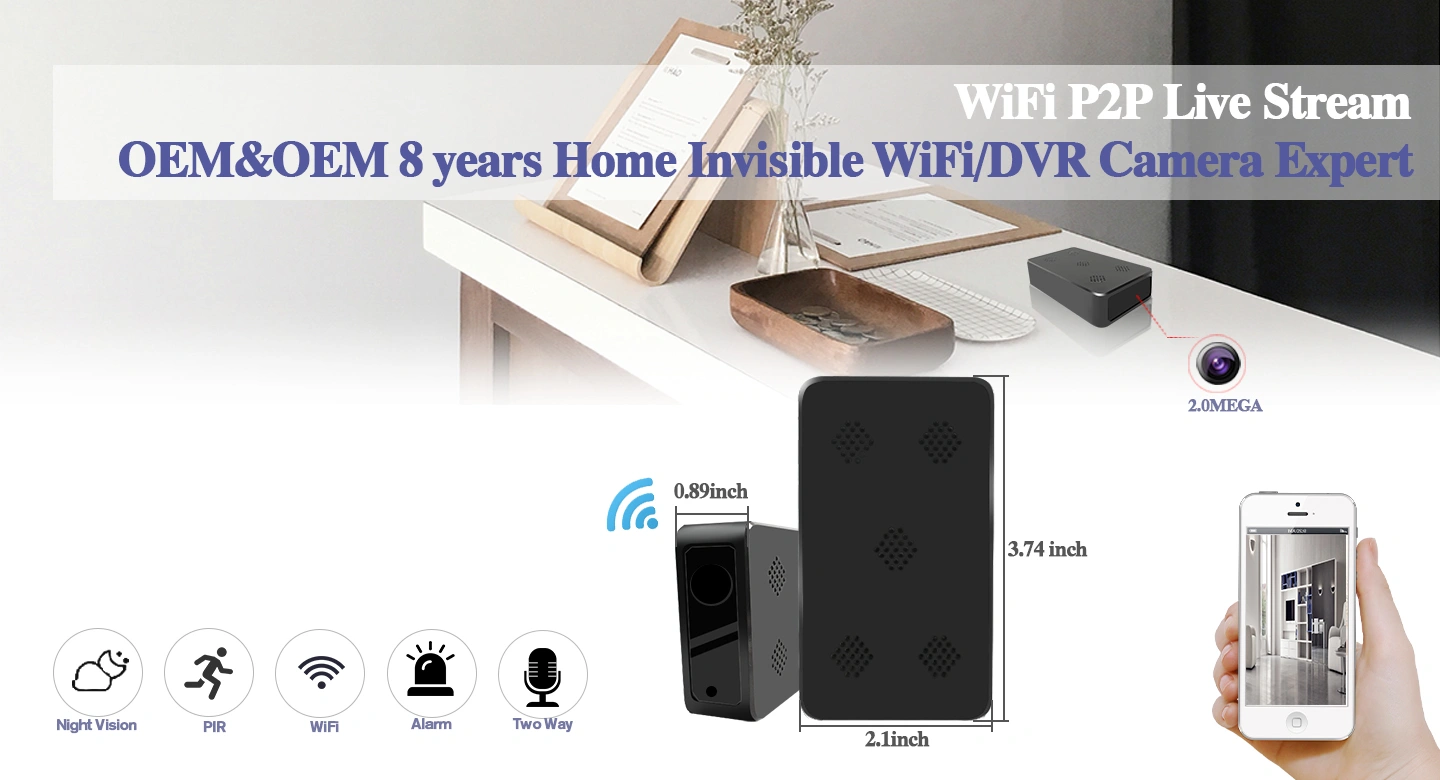 PIR and motion detection video
In addition to live streaming video, you can also set up motion detection alerts, allowing you to get instantly alerted on your phone if the camera detects activity.
When the camera detects motion, real-time notifications with 3 pictures will be sent to your phone, or the video recording will be save to SD card for accurate moments reminding, letting you know when something happens.

Invisible night vision 5 meters
This powerful covert surveillance camera works great in any lighting condition, during the light of day or in complete darkness. The black box has a powerful invisible LED that will invisibly light up an area of up to 5 meters, allowing you to know what's going on when lights are out.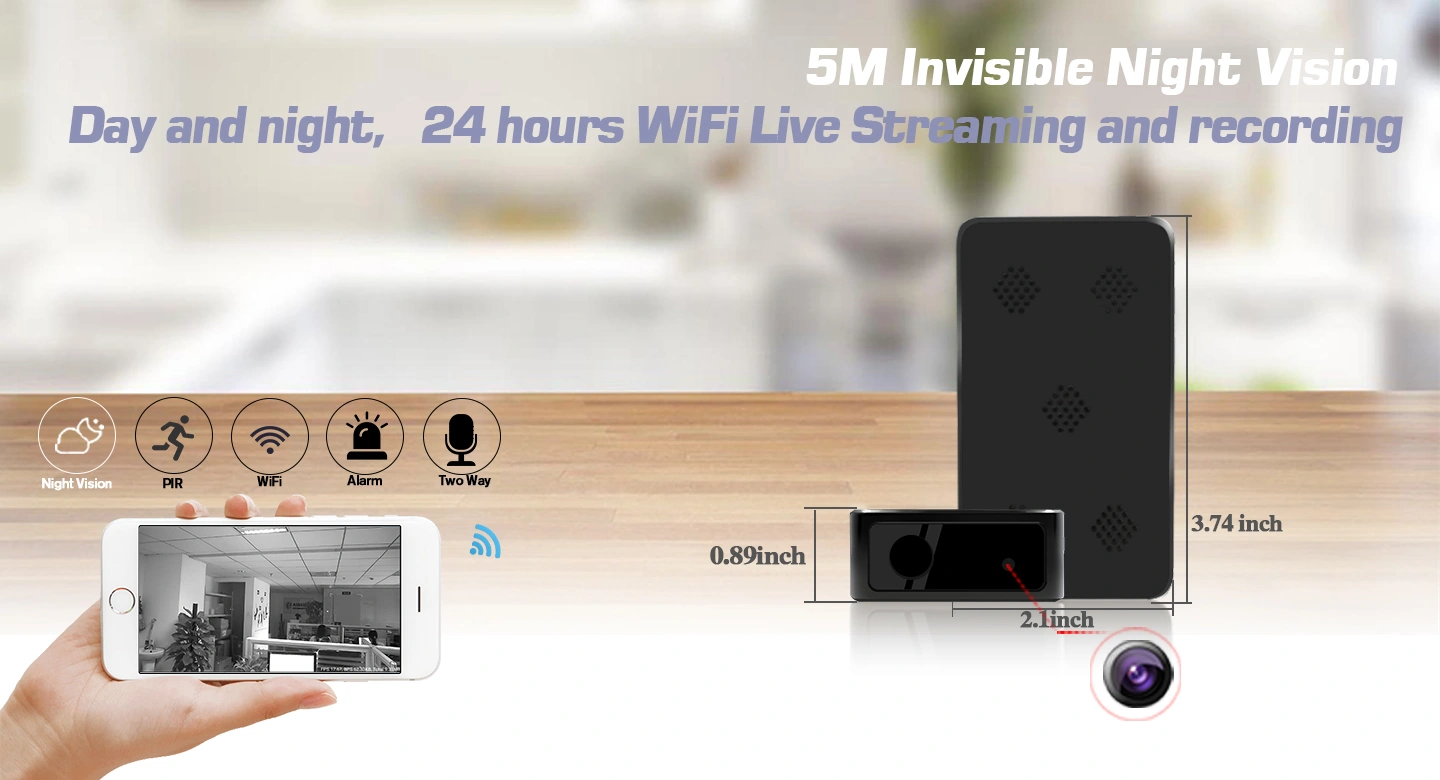 Speak and talk two way audio  
A microphone and two-way speaker are built inside the black box nanny camera, which make youcan scare off possible intruders or communicate with whoever is next to the device. Doing so is as easy as pressing a button on your phone. All you need to do is download the free app from your app store.